Recipe of the Month – New Orleans Beignets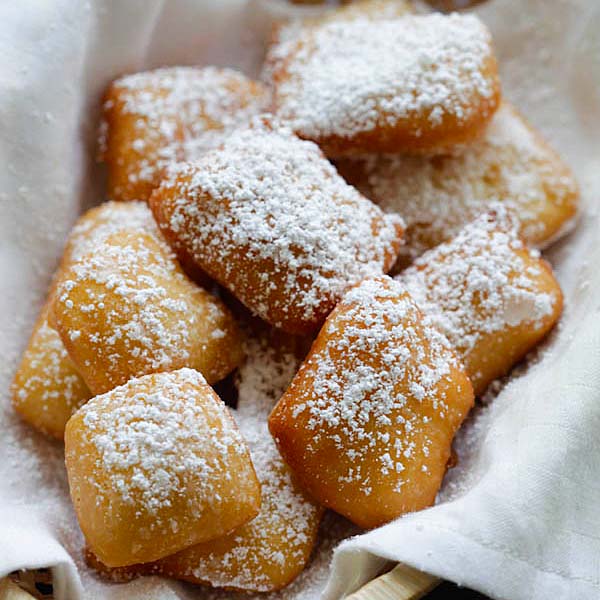 Imagine this: you're seven years old and watching "Princess and the Frog" for the fourth time in a row. You're especially hungry that day and see Tiana's fresh, delicious beignets on screen. If you're a Disney fan, (such as myself) you've always wanted to devour them.
These fried pillowy and light pastries sprinkled with powdered sugar are largely famous in New Orleans. It was even named the official state donut of Louisiana! You can eat them for breakfast or just as a snack!
CMS Patriot Post's second recipe of the month are these glorious beignets! Let's make the inner child in us happy and create them!
New Orleans Beignets
Makes 30
¾ cup lukewarm water
3 ½ teaspoons active dry yeast
2 large eggs
½ cup whole milk
3 tablespoons unsalted butter, melted
2 tablespoons of vanilla extract (optional)
2 tablespoons of cinnamon (optional)
¼ cup granulated sugar, plus 2 tablespoons
4 cups of flour, plus more for dusting
½ teaspoon of salt
6 cups canola oil, for frying, plus more for greasing
Powdered sugar, for topping
Directions
Pour the water into a medium bowl and sprinkle the yeast over the top. Let stand for about 5 minutes, until foamy. Add the eggs, milk, melted butter, and sugar, and whisk to combine. In a large bowl, whisk the flour and salt together. Pour the wet ingredients into the dry ingredients, stirring with a flexible spatula to form a dough.
Turn the dough out onto a clean surface and use your hands to knead for about two minutes until it comes together in a smooth ball. Grease a clean large bowl with a little canola oil. Transfer the dough to the greased bowl and cover it tightly with plastic wrap. Let the dough rise in a warm place until it's doubled in size (about 2 hours). Punch the dough down with your fist, then turn it out onto a lightly floured surface. Roll the dough into a large rectangle, about ¼ inch thick. With a sharp knife, cut the dough into 2-inch squares, then put the squares on a baking sheet lined with parchment paper.
Heat the canola oil in a large pot over medium-high heat until it reaches 325˚F. Lower the dough squares, 3-4 at a time, into the hot oil. As soon as the beignets puff up, use tongs or a kitchen spider to gently flip them over. Fry until golden brown on both sides (about 1 minute on each side), flipping when needed. Transfer the beignets to a wire rack to drain.
Drizzle honey on top of the beignets and dust with LOTS of powdered sugar. Make sure to serve warm.
Dig in and enjoy with a nice cup of coffee!
A Few Notes:
If the dough is too wet, add more flour.
Adding honey before the powdered sugar makes the sugar stick and adds more sweetness
Add a bit of cinnamon to your mixture for more flavor
Once beignets sit for too long, they become soggy, so eat them fresh and hot for best results!
Leave a Comment
About the Contributor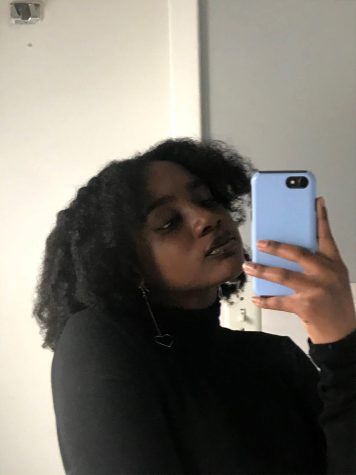 Gabryelle Chouloute, Newspaper Editor

Gabryelle Chouloute is a Haitian-American 14-year-old girl at Colonia Middle School. She usually spends her free time dancing, baking, or watching...