Is Prime Worth the Hype?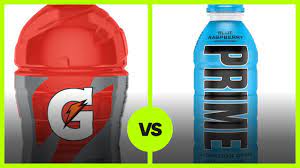 So first we have to answer the question, right up top, is Prime really worth its hype?  Is it too expensive? Is it healthy and a good sports drink?  Is Gatorade better?
Let's see what opinions say about it. For one, it sounds like Gordon Ramsey wasn't fond of it saying, "Oh, Jesus. It's like swallowing perfume."
So with that in mind, he doesn't exactly like it. But that's just Gordon, we all know if it isn't worth $200 or more he hates it.
Most other people say it's good. But all these people are famous, they may end up just saying good reviews so KSI and Logan Paul can make more money.
Some people say Prime is really expensive compared to Gatorade and other sports drinks. On Amazon, a 12 pack of Gatorade is $14.49, a 24 pack of Powerade is $26.00,and a 12 pack of Prime is $29.99! This proves the Prime is significantly more expensive, but are they worth the taste? 
Many people have thoughts about it. Some good and some bad (mostly bad). One student says it would be good if it wasn't so expensive.
Another says that it is way too sweet. Another one says that it doesn't quench their thirst. Other students say that it's disgusting and that it is a huge scam. Another one says people only get it because of the hype and meme.
I personally hate it, it is way too sweet and too expensive. But that's just us, let's see what you think, Click on this.
Finally the last thing is, is it a good sports drink? Well to answer that, for a good sports drink you need sodium for the most essential thing to have.
According to the bottle, they barely have any sodium. Gatorade does, so in conclusion most people don't think it's good and worth it.
There you have it, all the questions answered that I originally said and in conclusion, unless you like it, Prime is definitely not worth the cost and hype.