The End of the Ellen Show
Welcome back to my article! Last time we talked about how the Kardashians are ending their show with this season (I'm holding back my tears!), and we will now discuss the End of the Ellen Show. I know! It feels like I keep on delivering you guys bad news, but I promise I'm just trying to keep you caught up.
"Two years ago, I signed a deal for three more years, and I always knew in my heart that season 19 would be my last," Ellen confessed on the May 13th episode. There were a lot of skeptical remarks wondering if the real reason was because of the toxic work environment that put the talk show in shame last year. Since then, three senior producers lost their jobs and Ellen gave a televised apology last September.
When it comes to why Ellen thought that it was time for it to come to an end she explained, "The truth is, I always trust my instincts. My instinct told me, it's time. As a comedian, I've always understood the importance of timing. In all seriousness, I truly have felt like next season was the right time to end this amazing chapter."
The 63-year-old has been running this talk show since 2003 and has won 60 Daytime Emmy Awards. The Ellen Show was the hardest show Warners Brothers had to launch in their history, with being widely praised all over the world. With bringing smiles of joy, laughter, a mix of dancing, games, and giveaways (almost $70 million charitable donations and more than $300 million in audience giveaways).
So who's going to replace this masterpiece? The one and only Kelly Clarkson. On Wednesday, the network announced that the 39-year-old singer- judge on the popular show The Voice and the host of her talk show produced by NBC's syndication arm- will take over Ellen's slot and premiere next fall.
"We're working on some big plans for season three and are looking forward to becoming the premier show in daytime for years to come," Tracie Wilson, the vice president with NBC Universal Syndication Studios, told the Hollywood Reporter. I love Kelly Clarkson and all, but it's going to be a big shoe to fill.
Let me know what you think about Ellen finally ending her show this season and how you think Kelly Clarkson is going to do. See you next time, dolls!
Leave a Comment
About the Contributor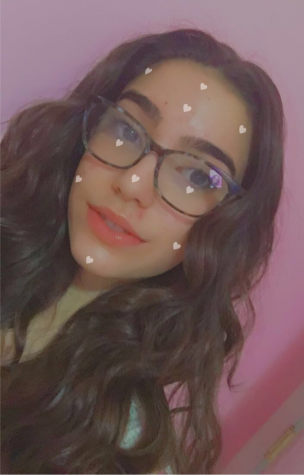 Daniella Albuquerque, Newspaper Staff
Daniella Albuquerque is a fourteen year old who attends CMS. She has lived in New Jersey her whole life and has never adventured out of the country. She...