Grey's Anatomy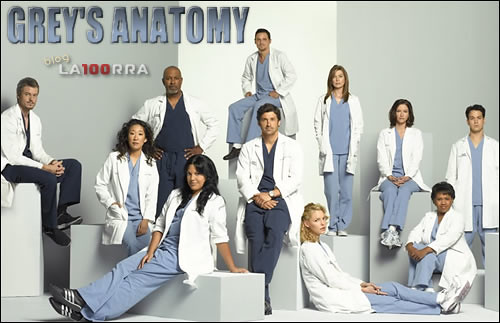 Paging all "Greys Anatomy" Fans. As you all probably know, Grey's Anatomy is the longest running medical show on television. They are now on their 17th season, which some say is probably the last. I know, it's sad to hear that you won't see Meredith Grey on your TV anymore. Saying goodbye to Grey's Anatomy won't only be rough on the viewers, but also the cast.
Do we think there is a season 18 in the future? We hope, but we don't know. The show has impacted millions and millions of peoples lives and ending the show will be tough. If you are keeping up with this season, you know that this season revolves around Covid 19. And because of Covid, Meredith Grey fell into a coma, which led us to the beach.
I could go on and on about the beach. We got McDreamy back on our screens which had fans in tears. Since Patrick Dempsey left the show in 2015, he and Ellen Pompeo have not talked until she reached out in July of 2020 and talked about him making an appearance this season. Seeing a MerDer reunion was shocking but in a good way. Not only did we see Derek Shepherd (Patrick Dempsey) on the beach, we also saw Mark Sloan (Eric Dane), Lexie Grey (Chyler Leigh), and the one and only 007 (George O'Malley portrayed by T.R. Knight). We haven't seen those old cast members since their character's death in previous seasons. Getting to see some of our favorite characters was a blessing and will forever be grateful for them coming back for an episode.
Chyler Leigh's return was not like the others. If you didn't know, Chyler Leigh is currently filming the show Supergirl which films in Canada. Because of Covid and filming, she couldn't make it to the beach in Malibu, California where all of the beach scenes are filmed. So she did it via greenscreen from Canada. So no, that was not actually her on the beach with Ellen Pompeo and Eric Dane, but it was great to see Little Grey again!
On September 27, 2019, Ellen Pompeo was talking to James Cordon and he asked her, "What is your ideal way to end Greys Anatomy." And Ellen Pompeo's response was, "I would love to bring back the old cast." And that right there is what has been happening in season 17. Four old cast members have been brought back this season and I bet there are more to come. Like Sarah Drew, who played April Kepner, she will be making an appearance on May 6th! Hopefully we will get a Japril reunion.
One thing that has been on my mind and probably everyone else's since this season started was, "How different would this season be if Covid did not occur." Meredith wouldn't be dying, the 4 cast members wouldn't have made appearances and Andrew Deluca would probably still be with us. I know there are many mixed opinions on this season. A lot of people hate it, but some love it. I personally love this season except for the fact that Meredith Grey could die. I don't think I would be able to recover from her death.
What are your thoughts on this season? Do you think this is the last one? Do you think Meredith will die?
Leave a Comment
About the Contributor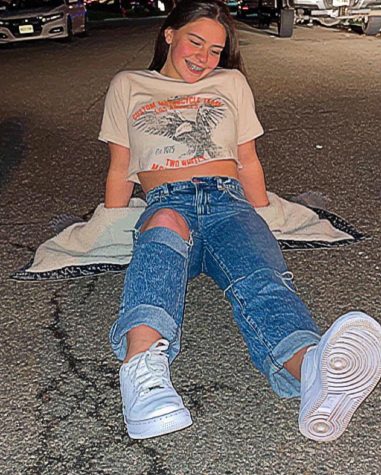 Makayla Muniz, Newspaper Staff
Makayla Muniz is an 8th grader at CMS. She is also a competitive dancer at Woodbridge School of Dance. Some of her other hobbies include binge watching...