Oprah's Interview with Meghan & Harry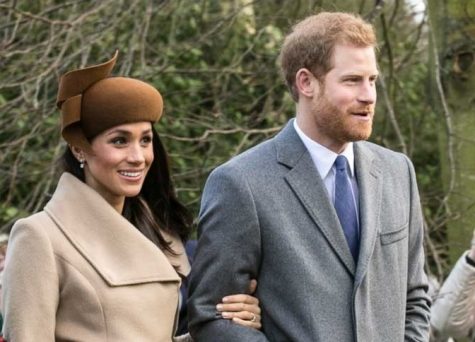 Harry: "My biggest concern was history repeating itself….She would be very angry how this planned out."
"Meghan seems to have moved into the nation's heroine to the nation's villain"
March 8th, 2021, Meghan Markle Duchess of Sussex, was interviewed by Oprah Winfrey, opening up to reveal her and her husband, Harry Duke of Sussex, side, and to speak out about the hidden truth of her life and of the behind-the- scenes world in the castle. With Oprah's opening question, about not only Meghan marrying a family, but she is marrying a 1,200-year-old institution, a monarchy.
What did she think about this whole fiasco, did she even give a thought about the consequences of marrying the prince of England? Without giving a lot of thought, Meghan didn't quite understand what the exact job was, what the everyday thing was going to be like, what does it mean to be a working royal?
Moving deeper into their relationship along with their family, Meghan was brought up to meet Harry's Grandmother, who to everyone is the Queen! One of the first people she had met at the time. At the last minute, Meghan had practiced to curtsy, after Harry told her it was to show respect to the Queen. She only assumed that the gesture was what happened outside, not inside, not when your family.
Other than the curtsy story, in Meghan's words the Queen had made her feel welcome,loving her company "…because the Queen, for example, has always been wonderful to me. I mean, we had one of our first joint engagements together. She asked me to join her,…had breakfast together that morning, and she'd given me a beautiful gift, and I just really loved being in her company…She gave me beautiful pearl earrings and a matching necklace… Just moments of . . .  and it made me think of my grand-mother, where she's always been warm and inviting and . . . and really welcoming."
After 15 months of dating, the most talked about couple in the media had happily decided to move their relationship forward to marriage. "Nearly 2 billion people watched their wedding" (Oprah), but that's not all to tell, according to Meghan, 3 days before their grand wedding they got married.
"Look, this thing, this spectacle is for the world, but we want our union between us'. So, like, the vows that we have framed in our room are just the two of us in our backyard with the Archbishop of Canterbury, and that was the piece that . . . " (Meghan)
Now that we have found out about Harry and Meghan's small, but lovely memorable moment of their love and union for each other, we have not finished. Back before the enchanting almost fairytale wedding, Meghnan and her sister in-law experienced a misunderstanding towards each other.
"(Oprah narrates) Six months after Harry and Meghan's wedding, headlines began to swirl about a rift between Meghan and her sister-in-law, the Duchess of Cambridge, Kate Middleton. It was reported that Meghan had left Kate "in tears" over the bride-to-be's "strict demands" over flower-girl dresses."
The rumors erupted 6 months after Harry and Meghan's wedding, Meghan corrected that it was not what happened, instead- "No, no. The reverse happened. And I don't say that to be disparaging to anyone, because it was a really hard week of the wedding. And she was upset about something, but she owned it, and she apologised. And she brought me flowers and a note, apologising. And she did what I would do if I knew that I hurt someone, right, to just take accountability for it. What was shocking was . . . what was that, six, seven months after our wedding?" (Meghan).
Meghan did not want to hurt Kate in any way, that it would not be fair for her to share something like this with the public,since she had apologized. Then again this was 6 months after that, this story was spread through the media, not only this but it wasn't true.
In the interview, Meghan stated she thought most of the rumors were probably created by the media. "Negate it, they wouldn't let her, because she's a good person. And I think so much of what I have seen play out is this idea of polarity, where if you love me, you don't have to hate her. And if you love her, you don't need to hate me." (Meghan).
More rumors were written for both Meghan and Kate to compare and differ "Kate was praised for cradling her baby bump, and the headline about you doing the same thing said, 'Meghan can't keep hands off her baby bump for pride or vanity'." (Oprah) and more stories such as eating avocados, "Wolfing down a fruit linked to water shortages, illegal deforestation and environmental devastation." (Oprah). Meghan then again commented on using the obvious polarity that is shown.
For Oprah's next question, she asked Meghan if she was concerned about being able to fit in, since she came in as the first mixed-race person to marry the family. Meghan answered saying, "I've always worked. I've always valued independence. I've always been outspoken, especially about women's rights. I mean, that's the sad irony of the last four years . . . is I've advocated for so long for women to use their voice, and then I was silent." (Meghan)
Oprah later on asked if she was silent or silenced but Meghan responded it being a latter, she explained more about it by saying that ever since she and Harry started dating, the "people from her world"– which meant her family and friends– were given a directive to at all times to say, "No comment."
Of course Meghan and her family and friends agreed and cooperated with the directions because she knew and saw that it was for her protection, or so she thought. "I believed that. And I think that was . . . that was really hard to reconcile because it was only . . . It was only once we were married and everything started to really worsen that I came to under-stand that not only was I not being protected, but they were willing to lie to protect other members of the family but they weren't willing to tell the truth to protect me and my husband." (Meghan)
In return to this, Oprah asked if she either did not feel supported by the powers from the Firm, the monarchy, or all of them in general, but it was complicated because in Meghans words it was hard for people to understand/distinguish the two. They are both two separate things, there's the family, and there's the people that run the Institution.
The family had welcomed her and made her feel comforted and supportive, Meghan explained, but other than her relationship with the family; "It's nothing like what it looks like. And I . . . and I remember so often people within The Firm would say, 'Well, you can't do this because it'll look like that. You can't'. So, even, 'Can I go and have lunch with my friends?' 'No, no, no, you're oversaturated, you're everywhere, it would be best for you to not go out to lunch with your friends'. I go, 'Well, I haven't . . . I haven't left the house in months'…'Why don't you just lay low for a little while, because you are everywhere right now'. And I said, 'I've left the house twice in four months. I'm everywhere, but I am nowhere'… 'I know there's an obsession with how things look, but has anyone talked about how it feels? Because right now, I could not feel lonelier'." She was not lonely with Harry, the prince, for the reason that she loves him, yet there were some time where Harry had to work or go away, which made her feel that there
was, "very little that I was allowed to do" (Meghan)
In conclusion, Meghan had come from a full life of freedom, to now her life being a part of the Institution. Experiencing lockdown through covid helps understand and relate exactly how she felt through most her time living as members of the royal family.
What are your thoughts and comments about this, especially with the news of Harry and Meghan stepping down as members of the royal family? Comment down below!
Leave a Comment
About the Contributor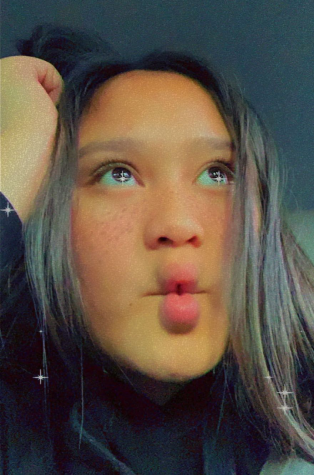 Erica Cortez, Newspaper Staff
Erica Cortez is a 13-year old eighth-grade student at CMS. She lived in Brooklyn, New York but later moved to New Jersey. She loves to spend time with...