Inauguration of Joseph Robinette Biden
Wednesday, January 20th, 2021 marked the inauguration of president elect, Joseph Biden. Biden is this country's 46th president and Kamala Harris made history by becoming the first female Vice President of the United States.
Former president, Donald Trump, didn't attend the inauguration. This is the first time since 1869 when Lincoln's Vice President Andrew Johnson didn't attend the inauguration of 18th president, Ulysses S. Grant.
Vice President elect Kamala Harris was sworn in by Supreme Court Justice, Sonia Sotomayor while Chief Justice, John Roberts gave the Oath of Office. During the Oath of Office, Joe Biden used a family bible that has been used in every Oath of Office Biden has taken. The uber-talented Lady Gaga was given the honor of singing this inauguration's National Anthem.
During Biden's inauguration speech, he quoted the great Abraham Lincoln by saying, "America can fight problems with unity," and throughout U.S history problems were solved when enough people united. Biden said that this is a historic moment and he wants to use unity as a path forward.
"We must reject the culture where facts are manipulated." Biden acknowledged that he is humbled by his supporters and asked those who didn't support to listen and disagree peacefully stating that "Disagreements can lead to disunity."
Biden proceeded to repeat the constitution saying that he has a duty and a responsibility to protect the truth and honor of the constitution. He ended the speech by asking America to end this uncivil war if we "open our souls," be tolerant, and humble.
Leave a Comment
About the Contributor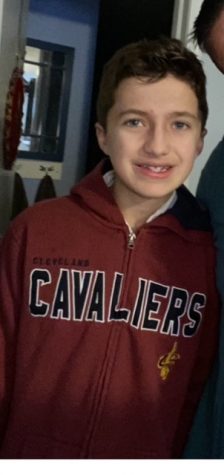 Dylan Miller, Newspaper Staff
Dylan Miller is a student at Colonial Middle School and member of the school newspaper club. He enjoys talking and playing sports like basketball, baseball...