Pence and Harris Debate
The 2020 Vice Presidential Debate
The 2020 Vice Presidential debate that took place on Wednesday, October 7th in Kingsbury Hall at the University of Utah in Salt Lake City was extremely captivating. In this debate, they exchanged views on Trump's coronavirus response, climate change, police reform and the Supreme Court.
Corona Virus has hit America the hardest than any other country in the world. While having the most cases then any country (10.1 million cases) Harris explained that she will not be taking the vaccine if it is recommended by Trump, however, if the doctors declare the vaccine safe, then she will take the vaccine.
"If Dr. Fauci, if the doctors tell us that we should take it, I'll be the first in line to take it. Absolutely, but if Donald Trump tells us to take it, I'm not taking it," stated Senator Harris.
Pence added that Harris should stop playing politics with people's lives.
"The fact that you continue to undermine public confidence in a vaccine, if a vaccine emerges during the Trump administration, I think is unconscionable," Vice President Mike Pence said.
Senator Harris and Vice President Mike Pence did not talk about what they would do in the role of Vice President, but it is something to look forward to in the future.
Finally, they went on to discuss Breaonna Taylor's death, and Police Reform. These topics are very important for the American people because they are one of the biggest issues going on in America.
"I've talked with Breonna's mother and her family, and her family deserves justice. She was a beautiful young woman," Harris said. "Bad cops are bad for good cops. We need reform of policing in America and our criminal justice system. That's why Joe and I will immediately ban chokeholds and carotid holds."
In Response, Pence said that he fully supported the decision of what the court made about Breaonna Taylor's case.
"The family of Breonna Taylor has our sympathies. But I trust our justice system."
Overall, Harris and Pence had strong points. Both candidates demonstrated their views clearly and in an effective manner. They touched many key topics that are important to American citizens.
As the presidential and vice-presidential election comes to a close, the American people will have to base their decisions off of what has been said in these debates.
Leave a Comment
About the Contributor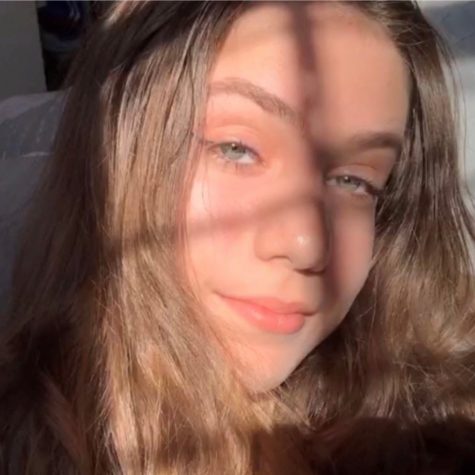 Nia Lomjaria, Newspaper Editor
Nia Lomjaria is an 8th grader at CMS, and is a part of the Patriot Post. She spends most of her time painting, playing piano, dancing, and listening to...