25 Years of Success with Mr. Harris!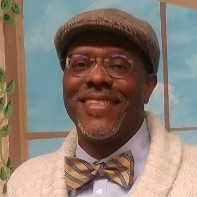 Kevin Harris, the man, the myth, the legend has only been here for one semester and has created a very good impression with both the students and staff, here at Colonia Middle School.
Mr Harris worked at many schools in Woodbridge but came to us from Woodbridge Middle. He has many connections here due to the amount of time he has spent in the district.
But who truly knows Mr Harris himself?
One of the top questions everybody would love to know about him is, who inspires his extraordinary sense of style? The answer is himself!
As soon as he sees a piece of clothing, he starts picturing outfits that match with it in his brain. If he likes it he buys it right away. 
Mr Harris loves his shopping but that's not the only thing he does in his freetime. He also enjoys working out. He works out about five out of seven days of the week. If he has extra time on his hands he might even go for six days!
Mr Harris loves partaking in these activities here in New Jersey but if he could travel anywhere else in the world, it would be either Spain, Greece, or Portugal.  
Kyra and Chris interviewed Mr Harris on his background to see how he grew up to be the great man he is today.: 
Mr Harris grew up in North Jersey. He was born and raised in the Ironbound section of Newark. Mr Harris is very fond of education, especially reading. He stated that he "could be in the library for hours."
We asked him to use 3 words to describe him and he answered with "Loves to learn." 
In high school, Mr Harris had a strong passion for playing basketball. His favorite players to watch on the court were Michael Jordan and Julius Erving, also known as Dr. J. 
Mr. Harris continued to play basketball at Rowan University where he majored in health and physical education. He also received his Masters Degree at Kean University.
"Be more involved with school, be more active," said Mr. Harris himself. 
 His fanciness for education is what got him into school administration. Back when he used to work at J&J, Mr Harris' coworker said to him, "I think you should become a teacher."
Personally, Mr. Harris wanted to become an athletic trainer, however, he ended up starting an education career in 1997.
 Mr Harris was a health teacher before and claims that he loved teaching and if he could go back, he definitely would. He even stressed that if he wasn't a vice principal he would "absolutely be a teacher." 
After 8 years of teaching, he became a vice principal which was a stupendous step-up for him. Eventually, Mr. Harris found himself here at Colonia Middle School and he has been beyond excellent with socializing and working with both students and staff! 
Mr Harris enjoys working alongside our principal, Joseph Short, he says that Mr. Short has a humorous side that no else gets to see but him. 
Mr Harris is very much loved here at Colonia and everyone should know how he grew up to become the man, the myth, and the legend that he is today.