Top Family Vacation Spots
 When you are planning a vacation for your family sometimes you don't have to look far from home.
The United States has so many things to see and do for fun family getaways. After all, aren't vacations for families to make more memories?
How do you pick the best vacation spot when you have kids of different ages?
Orlando, Florida is one spot where theme parks and attractions are great ideas for fun. Orlando, Florida. Disney World may be your top choice for a family vacation to please people of all ages! 
If you're looking to have family fun plus luxury, Disney's Grand Californian Hotel and Spa in Anaheim, California is known for being a very kid-friendly hotel. They have the similar attractions as Disney Worldand also have Disney stores.
A popular location is Disney Springs which serves all of the foods you come and love in Disney. There are also many other areas to see around California.
If snorkeling in clear waters and coming face to face with sea turtles is an activity your family would love to try, then Hawaii is the perfect place for you. There is also Wai'anapanapa State Park's black sands and many other places to tour around the islands.
When it comes to an affordable family trip, Outer Banks, North Carolina, is a fun family trip. You could explore shipwrecks at the Graveyard of the Atlantic Museum or just walk the African American History Trail on Roanoke Island.  There are more than 100 beaches to explore, rent a paddle board or take sailing lessons. 
As for me, I love hanging out with my family. We love going to the same place every single time and it is Pennsylvania. We always have fun at Hershey Park and always have delicious food at the Cracker Barrel. So for me I would always recommend going to Pennsylvania.  
Where is your favorite place to go on vacation?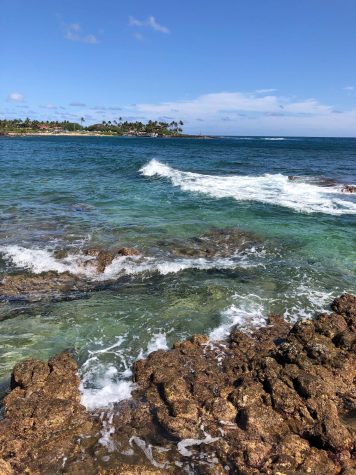 Photo courtesy of Wikimedia Commons