Getting to Know Our New Principal, Mr. Short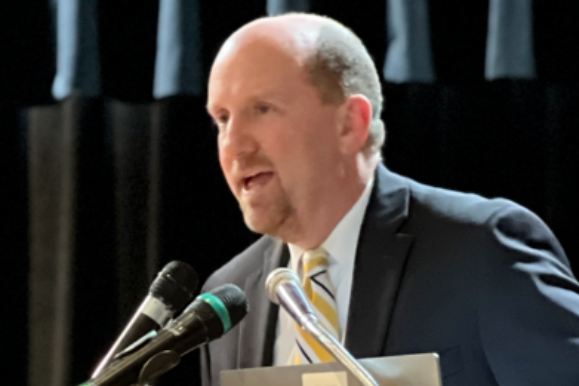 We all have met Mr. Short, but how well do we really know him? 
Mr. Joseph Short is the new principal of Colonia Middle School, effective  July 1, 2022,  He traveled the long distance between Avenel and Colonia to continue his role as a middle school principal. 
Here at the Patriot Post, we wanted to give our students a chance to really know Mr. Short. Two of our star reporters had a sit down with Mr. Short and here is what he had to say. 
Mr. Short grew up right here in New Jersey. He grew up in Monmouth County, south of Colonia. He didn't know that he wanted to be a principal until he got to college. He is a graduate of the College of New Jersey.
Mr. Short originally thought about going into law or finance but then graduated as a history/secondary education major with the ultimate goal of becoming a school principal in the future. 
Mr. Short started his educational career teaching 8th grade American History and Government at Avenel Middle School.
He explained that the most challenging thing about being a principal for him was the pandemic. Now though, he loves his principalship and enjoys working with all of the wonderful students and families.  He also claims that the Colonia Middle School faculty is the best faculty in education. 
Mr. Short has three children, two daughters and a son. They go to school down in Monmouth County.
His favorite thing to do is spend time with his family and watch his favorite sports, football and baseball. In high school, he played basketball and baseball. 
When asked where he sees Colonia Middle School in the future he responded, "Everyone working together for every student to reach their highest potential and continue to give back to the community."