The Launch of the 2022 CMS Basketball Season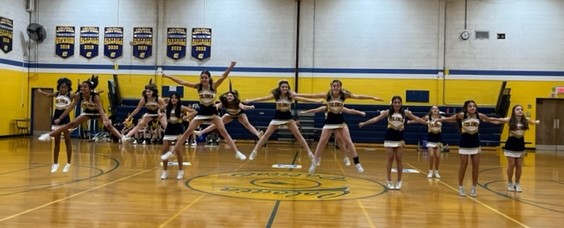 The Colonia Middle School boys and girls basketball teams have officially begun!
The first games of the season began on Thursday, December 1, 2022. The girls kicked off the season with a win against Avenel Middle School, while the boys suffered a challenging loss. Despite the loss however, the boys kept there spirits high.   
On December 5th, the roles were reversed. The girls suffered a loss against Fords Middle School but the boys came back with a win.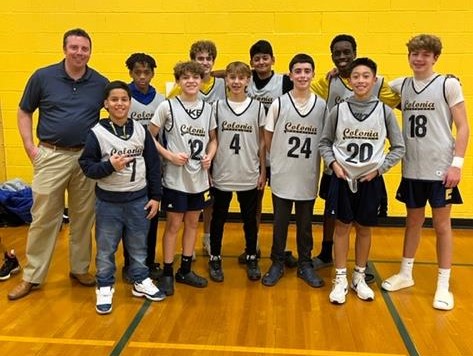 Mr. McLaughlin, the coach of the boys basketball team, commented, "We're very competitive and as long as we stay competitive, we'll be a good team." 
There is no way to tell this early on if they are going to make the playoffs or the finals but Colonia Middle School's hopes are high. Not surprisingly, the CMS cheerleading squad's hopes are even higher.
The Colonia Middle School Cheerleading squad consists of 13 cheerleaders. Two are seventh graders and eleven are eighth graders. From their pom pom shaking and their half-time shows, they are definitely the best cheer squad in the district.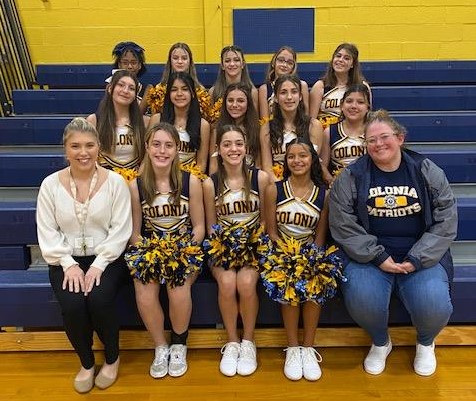 The girls basketball team coach, Ms. Twomey has good faith that they will go to the finals.  "They progressed tremendously! They're getting better, this will help them pull through to the championships," Ms. Twomey stated,  "They're having fun! That's really all that matters."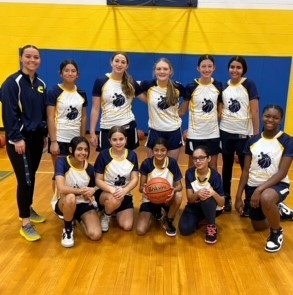 The girls basketball team manager, Monica Bohorquez added, "I really think they are doing good so far. We recently had a close win. We almost lost but they pulled it together for a win. We also have two phenomenal team captains, Hailey Conklin and Syna Shah."
The CMS basketball teams are truly showing that they are driven to win the finals and take the championship trophy.