Friday's Friends Teach Lessons to Elementary Students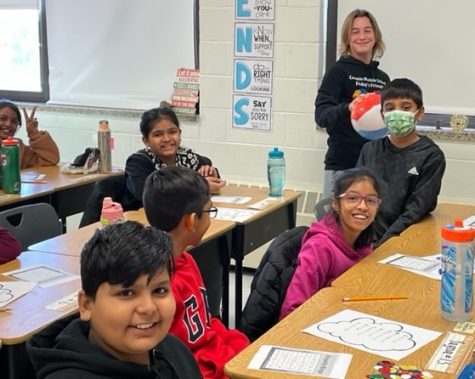 On Friday, December 2nd, the Friday's Friends classes of Colonia Middle School took a trip to Oak Tree Road, School 29 and taught the elementary classes about empathy. 
School 29 focuses on a different element of character each month. Third grade teacher, Danielle Adase, helped arrange the visit with Friday's Friends. As peer mentors in our school, she knew that Friday's Friends would be perfect to assist in teaching such an important lesson.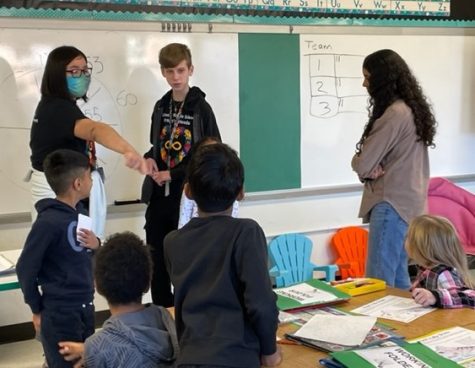 Each of the Friday's Friends students were assigned two classes in two grade levels (K-5) to teach. To introduce the lesson, students used various grade-appropriate videos. Then each grade level did a variety of activities or crafts demonstrating the meaning of empathy.

To make the lesson fun, they added all sorts of empathy games such as empathy charades, complement catch, and empathy four corners.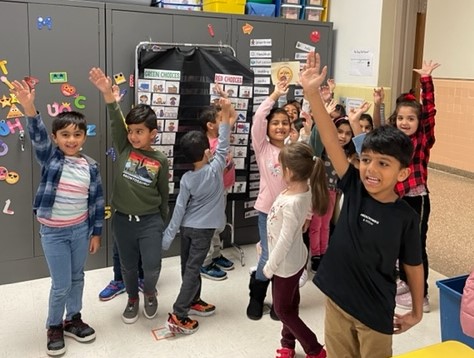 The elementary school kids had a blast. They were very active and participated in all of the activities the Friday's Friends prepared. 
Hopefully now they will be able to practice empathy each and every day!