My NFC Playoff Predictions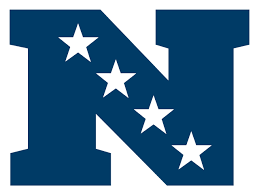 Winning the Super Bowl is an NFL player's dream. Here is who I think is making the playoffs for the NFC and winning the big game.
1 seed: Philadelphia Eagles, 14-3
The Eagles have one of the best records in the league, and quarterback Jalen Hurts is taking the next step as an elite quarterback. Wide receivers AJ Brown and Devonta Smith are both legit number one receivers. The defense is one of the best as well, with Darius (Big Play) Slay, Fletcher Cox, James Bradberry IV, CJ Gardener-Johnson (Ceedy Deuce), Javon Hardgrave, recently acquired Robert Quinn, and rookie Jordan Davis. (Update: The Eagles just lost to the Commanders and have signed defensive tackle Ndamukong Suh. I still have them as the number one seed.)
2 seed. Minnesota Vikings, 12-5
The Vikings are contenders all of a sudden. Quarterback (QB) Kirk Cousins is on a one year contract, so this is helping his case as a legit good quarterback. Wide receiver Justin Jefferson is one of the best in the league and partner in crime Adam Theilen is very solid as well. They recently acquired tight end TJ Hockenson from the Detroit Lions for a 2023 second round draft pick and a 2024 third round draft pick. The defense is average, but Za'darius Smith is having a great season. 
3 seed. Seattle Seahawks, 12-5
Geno Smith is turning around his career, and it's really funny that people said the Seahawks were tanking for the #1 overall draft pick in 2023. They now have more wins than the Tampa Bay Bucs, Los Angeles Rams, New England Patriots, and New Orleans Saints. Ladies and gentlemen, Pete Carrol has done it again! 
4 seed: Tampa Bay Bucs, 9-8
Yes, the 45 year old quarterback, Tom Brady, who is playing with and against players that were children when he was in his early NFL years is having a down year on and off the field. I think we can make the conclusion that it's not fun for him, but I won't go into details or anything. Just know he is struggling. The good news, Tampa plays in the NFC South division with the not so competitive Atlanta Falcons, New Orleans Saints, and Carolina Panthers. It is not hard to win the division, and I think you need no more than 8-9 wins to lock this division in the bag. 
5 seed: New York Giants, 11-6
Wow! Look at New York! Like Geno Smith of the Seahawks, Daniel Jones is bringing his career back on track. The stacked roster includes Saquan Barkley, Dexter Lawrence, Adoree Jackson, Evan Neil, Andrew Thomas, and Kayvon Thibodeaux. Christopher Acosta said "It's so inspiring to watch how they rebuilt a 4-13 team into a team that now beats some of the playoff contender teams like the Ravens and Packers." This is one of the best divisions in the NFL, with the Eagles and Cowboys also having great records. The Washington Commanders also just pulled off a surprising win with their backup quarterback, Taylor Heinicke. The Giants are still a good team, with Brian Dabbol coming from the Bills to replace Joe Judge as head coach.
6 seed: San Francisco 49ers, 10-7
Yes, the 49ers are not the best with quarterback Trey Lance suffering a season-ending injury. Jimmy Garappolo (Jimmy G) has proven that he could win with a good team and coach. Just imagine a dream offense with wide receiver Deebo Samuel, tight end George Kittle, running back Christain McCaffrey, and offensive-lineman Trent Williams with a dream defense consisting of defensive lineman Nick Bosa and Arik Armstead, with a top-tier linebacker in Fred Warner and secondary players like Chiverius Ward, Jason Verrett, and Jimmy Ward. Kyle Shanahan is a very capable head coach. The Los Angeles Rams and Arizona Cardinals have been disappointing. The only other competition is the Seattle Seahawks. (Update: Jimmy is out for the year, but I think Brock Purdy will lead them to the playoffs)
7 seed: Green Bay Packers, 10-7
Yes, it is an odd pick, but if your quarterback is Aaron Rodgers and having two capable running backs in Aaron Jones and AJ Dillon is pretty good. They still have a chance at getting Odell Beckham Jr. (OBJ) to help at the wide receiver position consisting of stealer Christian Watson, fellow rookie Romeo Dobbs, and veterans Allen Lazard and Randal Cobb. The defense is not anything to complain about, with Kenny Clark, Preston Smith, and Jiare Alexander. Jordan Love has also been good this year in his limited playing time in case Rodgers continues to struggle.
Barely missed it
Dallas Cowboys, 10-7
Arizona Cardinals, 9-8
Los Angeles Rams, 9-8
The playoff bracket
1 seed: Eagles
2 seed: Vikings
3 seed: Sehawks
4 seed: Buccaneers
5 seed: Giants 
6 seed: 49ers
7 seed: Packers
KEY: Winning team will be in italics!
ROUND ONE (Wild card)
BYE WEEK: Eagles
MATCH 1: Packers at Vikings
MATCH 2: 49ers at Seahawks
MATCH 3: Bucs at Giants
ROUND TWO (Divisional Round)
MATCH 1: 49ers at Eagles
MATCH 2: Giants at Vikings
MATCH 3: Vikings at Eagles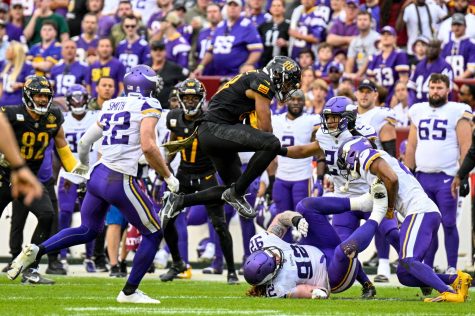 SUPER BOWL FOR NFC: MINNESOTA VIKINGS
BE SURE TO CHECK OUT THE AFC ONE COMING OUT NEXT WEEK!