Giants on a Roll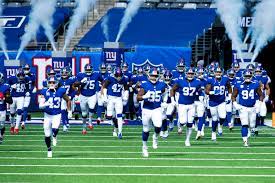 The Giants are definitely exceeding their expectations for this season. Although it's still the beginning of the season, they are doing amazing.
With the Giants trailing the Eagles in their division with a record of 5-1 and the Eagles going 6-0, things could change in an instant with how well they've been playing lately. The Giants have just beaten the two biggest teams on their schedule and won, including the Ravens with a close score of 24-20. 
The Giants are shocking the world with how they can get the ball down the field with their offense, or making game winning defensive stops.
It's so inspiring to watch how they rebuilt a 4-13 team into a team that now beats some of the playoff contender teams like the Ravens and Packers. 
Will the New York Giants take home the win against the Jacksonville Jaguars?