Why the Super Bowl Champions Are Struggling This Year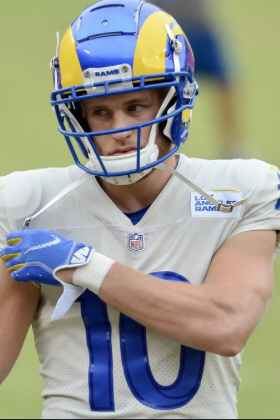 The Los Angeles Rams are struggling, and it's not a good scene.
Even though their best players, Aaron Donald and Cooper Kupp are still playing their best. Other superstars like Matthew Stafford and Jalen Ramsey are struggling to play like last year.
The quarterback is battling with 7 touchdowns to 8 interceptions. Ramsey, the defensive back, is getting burned by opposing wide receivers more often than not.
The Rams have 3 wins and 4 losses in 7 weeks. Coach Sean McVay went all out last year and traded for older superstars during the season like Matt Stafford and Von Miller, meanwhile acquiring free agent Odell Beckham Jr.
Other stars can contribute to the team's success like Aaron Donald, Jalen Ramsey, Cooper Kupp, Robert Woods, Andrew Witworth, and others.
After the season, Witworth retired, Robert Woods was traded to the Tennessee Titans for a sixth round draft pick, and Von Miller and Odell Beckham Jr. left for free agency. Miller now signed with the Buffalo Bills and Beckham remains a free agent, but is looking for options to play with another team after healing from a torn ACL where he tripped in Super Bowl 56 against the Cincinnati Bengals.
It truly is disappointing that the Rams cannot obtain success with the season.