Elon Musk Bids to Buy Twitter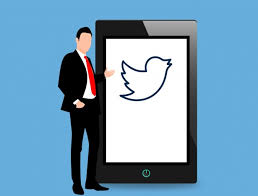 Elon Musk is one of the most popular users of Twitter. His follower count reaches over 81 million, nearly equaling those of celebrities such as Ariana Grande and Lady Gaga.
However, the tech revolutionaire doesn't seem to be content as just a user of the platform. On April 14th, he made an offer to buy Twitter for 44 billion dollars, and on April 25th, the Twitter board of directors accepted that deal. The deal is set to go through later this year, and Musk already has planned out a CEO. 
While Elon buying Twitter shouldn't be that big of a deal, his beliefs of free speech are what has people concerned. He believes that people should have a right to speak what they feel they need to speak, and he hasn't kept this belief to himself.
In a security filing in April he said, "I believe free speech is a social imperative for a functioning democracy… I now realize the company will neither thrive nor serve this social imperative in its current form."
Ever since its release, Twitter has been driving violence, hate speech, and trolls out of the platform by imposing very specific restrictions. However, these restrictions are blocking free speech. If Elon Musk buys the company, he would most likely remove these barriers, leaving Twitter to become a place for racist and hateful thoughts to be displayed, with nothing in the way to stop it.
A topic that many people have been concerned about is the former president Donald J. Trump's twitter account. It was banned last year due to his role in the Jan. 6th insurrection, and the question has been raised to Musk numerous times. To most people's surprise, he said that he would unban the former president, but only if the deal goes through.
A deal of this magnitude has happened very rarely and if it goes through, one of the richest people on the planet could become even richer. The deal has been said to go through in a few weeks, and if it does, one of the richest people on the planet could become even richer.