Celebrating Juneteenth
Juneteenth, a celebration existing on for almost two centuries, is an incredibly important historical event for American citizens to honor. This holiday commends the proclamation of freedom for enslaved African-Americans, thanks to the Emancipation Proclamation, which President Abraham Lincoln passed. This law allowed slavery to be abolished throughout the United States. It started on January 1st, 1863, and went on for about 2 years until after the Civil War ended. Slaves were finally freed on June 19, 1865, thus creating the holiday's name, Juneteenth.
To start off, Juneteenth played a great role in the ridding of slavery and it is a rememberence of how slavery took a toll, not only on African Americans, but on all of the great cultures that make up America's society existing today. First of all, the following year, 1866, after the first Juneteenth was celebrated, many former slaves of Galveston and the rest of Texas joined together to memorialize their first sign of hope, finally being free. Consequently, the celebration soon reached out to the neighboring states, Louisiana and Oklahoma. Soon, by the late 1930's, this commemoration was recognized all across the country as an essential part of African-American lifestyles. On that note, within time, in 1979, Texas' governor, William Clements, signed a bill that officially declared Juneteenth a state holiday.
Furthermore, it is often viewed as a national day of celebration and reflection. Juneteenth is considered, to numerous families, as our country's second independence day. With that being said, families gathered together, hosting community picnics at many churches, public parks, etc.. Finally, even though it is less well known, many former slaves in the African American community believe this day is/was more important and touching than the Fourth of July itself.
In conclusion, Juneteenth is an incredibly important historical event for all American citizens to honor and commemorate. Not only did it act on freeing African-Americans from slavery, but it made a vast impact on America's society to this day. It will truly carry on it's legacy as being remembered as one of the most memorable independence days this country has to offer.
Leave a Comment
About the Contributor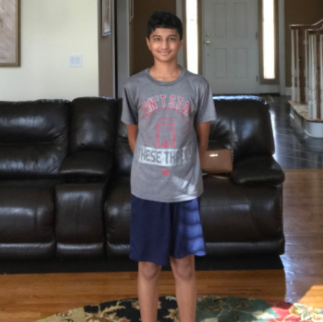 Krish Trivedi, Newspaper Editor


Krish Trivedi is an 8th grader at CMS.  He loves to play all types of sports, such as basketball.  He also enjoys playing video games on any...