Xinjiang Interment Camps
As you may know the promise "Never Again" has many meanings, but normally it was a promise that is associated with the genocide in the Holocaust, this said that something like the Holocaust and the discrimination and murder of innocent souls wouldn't happen again. Something like the Holocaust hasn't happened up until 2017.
The Uighurs are a group of Turkic people who are native to the Northwestern region in China that is called Xinjiang, the Uighur group is also mostly a Muslim ethnic minority group. Xinjiang is one of the most ethnically diverse regions in all of China and in 2016-17 police officers forced their way into homes and collected Qurans, prayer rugs, and works of Kazah literature. In around 2017-2018 authorities started to detain about a million Uiguhrs, Kazahs, and other Muslim minorites.
They would call these people and put them into what they call "re-education" camps. These camps are secret, and China has been trying and succeeding to cover everything up. There are around 380 internment camps we know of and in these camps Uiguhrs say that in these camps they were put into against their will,they were interrogated, beaten, detained, and sexually abused because of their religion. One of the craziest thing is that authorities and those who support the camps claimed that these people, after months of torture, had "graduated".
Even though the U.S. has taken action to show that the country is against it, it doesn't seem to be enough. The State department said in January that these cations of china against the Uighur muslims should be classified as "genocide". The U.S. also banned all imports of any goods that were made In Xinjiang, citing a risk of some forced labor in this region.
If you'll remember Xinjiang is where the live action movie "Mulan" was filmed, Many people criticized it and decided to not watch the movie thinking that watching it, knowing about the camps, may support the region of Xinjiang.
Thirty-seven countries even defended China saying this "remarkable achievements in the field of human rights", shocking this list included muslim-majority coutries such as Saudi Arabia, Egypt, and Qatar. To quote the correct and clear definition of human rights is "a right that is believed to belong justifiably to every person." So by definition and moral logic the justification of these camps in the field of human rights is not valid nor legitimate. The New Yorker said that "It is likely the largest internment of ethnic and religious minorities since World war 2.
Thank you for reading about this topic! If you would like to help close the camps, you can click on one of the petitions down below, you would be helping a lot!
Petition · Stand Up For The Uyghur Muslims In China
Petition: Close the Camps
Freedom for Uyghurs
Leave a Comment
About the Contributor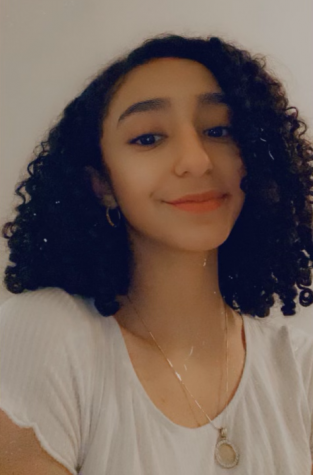 Nancy Gad, Newspaper Editor
 Nancy Gad is an 8th grader at CMS, who is a student and journalist for Mrs. Skiba's unique class/club. She enjoys basketball, softball, tennis, and...