NFL Free Agency
After the 2020-21 campaign that resulted in the Tampa Bay Buccaneers coming up with their 2nd Super Bowl ring and Tom Brady winning his 5th Super Bowl MVP, the NFL is getting ready for the upcoming season,starting with free agency. Free agency is the first stage of the offseason where teams look to sign the available players to a contract with the hopes of improving their team before the next season kicks off. NFL fans get excited every year to see how their team seeks improvement. Teams often base their signings and trades off of team needs and filling holes in their roster. While some teams hit big in free agency, some teams strike out.
Some significant free agency signings are Kenny Golladay to the New York Giants, Aaron Jones to the Green Bay Packers, Dak Prescott to the Dallas Cowboys, JJ Watt to the Arizona Cardinals, and Matthew Stafford to the Los Angeles Rams. These moves will fill the empty spots in each of these teams as they go for the big prize.
The most recent Super Bowl champions, the Tampa Bay Buccaneers had their work cut out for them in free agency, Buccaneers coach Bruce Arians said "If it's close I think our guys really want to stay."
GM Jason Licht stated that he isn't worried about future salary cap issues stating that "That's been something that's been done for a long time with different teams, and you see it this year."
So they brought back all but 1 free agent as they franchise tagged wide receiver Chris Godwin then resigned Shaquil Barrett to a 4 year 68 million dollar contract, Lavonte David to a 2 year 25 million dollar contract extension, left tackle Donovan Smith to a 2 year $31.8 million extension, former Patriot Rob Gronkowski to a 1 year 8 million dollar deal, and Ndamukong Sun to a 1 year 9 million dollar extension.
The Los Angeles Rams bolstered their situation at quarterback, picking up superstar Matthew Stafford, making many believe they are legit contenders for next season. The Colts also boosted their quarterback situation adding 2017 MVP candidate Carson Wentz as he reunites with his former offensive coordinator Frank Reich.
The Cardinals improved their defense by adding veteran edge rusher JJ Watt, making their defense one of the best in the league. Free agency will be very impactful to how the next NFL season goes.
Leave a Comment
About the Contributor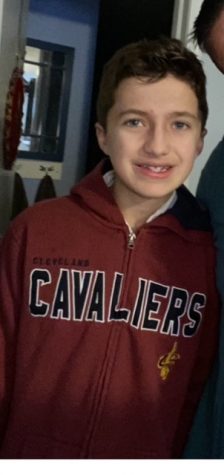 Dylan Miller, Newspaper Staff
Dylan Miller is a student at Colonial Middle School and member of the school newspaper club. He enjoys talking and playing sports like basketball, baseball...