Mr. McLaughlin – CMS Teacher of the Year 2021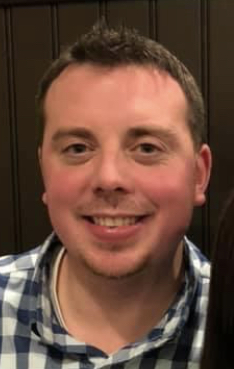 Every year the Colonia Middle School teachers vote anonymously for a "Teacher of the Year". This year we are spotlighting our first ever "Teacher of the Year" to teach during a pandemic. Our 8th grade History teacher, Mr. Ryan McLaughlin, has been teaching in our school for 12 years and counting, what was his goal in the first place? What tasks did he complete to accomplish it? On Wednesday January 20, 2021, we asked our teacher, Mr. Mac, these questions and more, along with getting to know him better.
"What inspired you to become a teacher? Were you ever aiming to be a teacher or did you have any other careers in mind before you decided to be a teacher?"
"I decided to become a teacher for a few reasons. I have family members who were educators and they inspired me to get into this career. I honestly never liked history much until my sophomore year of high school. I had a teacher that was so much fun and to give a history that kind of excitement made me think of how cool history can be. That's when I realized if I was going to teach a subject, it would have to be history. When I was little, I always wanted to be an actor. The only career that rivaled teaching was graphic design. I enjoy drawing and using photoshop to make cool logos etc."
"Did you learn anything from the past years?"
"Absolutely. Students learn differently from each other. So every year is always an exciting challenge to reach out to students and engage them and have them learn. I have found myself constantly tweaking my lessons each year to stay relevant to my students."
"What is your favorite part of being a teacher?"
"I enjoy entertaining students as much as I can as a way to stay engaged with lessons and learn. It keeps me motivated to continue making fun ways to learn and overall it's just more fun to teach. I also enjoy hearing about past students becoming successful through college acceptances or finding a career. That brings me a lot of joy to see they achieved their goals."
"Did you ever imagine teaching children through a pandemic?"
"No, and I teach about the Bubonic Plague and how terrible that was. I never thought that could become a reality."
"What goal did you set in mind with your students, especially during this time of year?"
"Over the summer, I was nervous about how I was going to teach. I like to consider my class lessons like live shows. I wasn't sure how I would pull it off virtually. So my goal was to reinvent how to present material and how to do it all virtually. Hopefully making it just as fun while learning at the same time."
"How did you get your students to be engaged in your lessons this year?"
"I have used a lot of green screen movie/video clips through our awesome Mac Lab. Visuals, audio, and photoshopped pictures to introduce topics in order to give a perspective on historical times not yet documented was a goal I set. I have also incorporated a history class theme song to kick off class with and get right down to that day's lesson.'
Most of his students always look forward to his class, one of his students Ashley said that " Mr. Mac first seemed like a usual boring history teacher, but then by each lesson he had me laughing and having fun learning history. I never liked history until I had Mr. Mac. He made it interesting. I would actually understand what he was teaching us and I for sure will never forget his class,"
A couple of other students said that he was a funny, entertaining teacher, and gave awesome projects. For me, I had a blast in the lessons. When everyone started to slip off, he would find a way to get everybody back in. It would be a joke into our own class's inside joke, a story or just anything to keep us listening and engaged. We don't know how he does it but sooner or later he has everyone laughing.
As for the projects, he gives ones that are really enjoyable like the one time we made medieval shields, rock bands based on historical references, creating our own mythological creature and more.
Lastly he makes awesome Intros, they're hilarious! Everyday while doing attendance, he puts on videos that he made with characters, and clips or images based on each chapter.
At first many students in class were either content with the subject or didn't have a likeable feeling towards it, but in the end everyone enjoyed it and found history amazing.
Leave a Comment
About the Contributor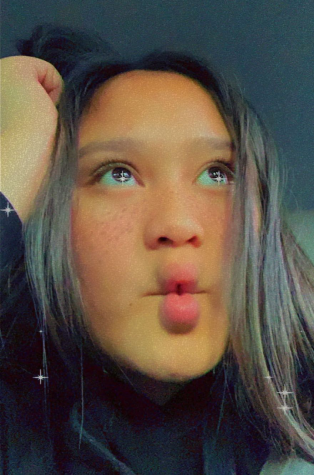 Erica Cortez, Newspaper Staff
Erica Cortez is a 13-year old eighth-grade student at CMS. She lived in Brooklyn, New York but later moved to New Jersey. She loves to spend time with...