The Inspiration Behind Olivia Rodrigo's "Driver's License"
"Driver's License" by Disney star Olivia Rodrigo has become one of the most streamed songs worldwide. Many people got emotional listening to the magnificent song but the meaning behind it was yet to be told. Well, that has now been changed because in early January, Rodrigo revealed the meaning behind "Driver's License".
Rodrigo discussed the inspiration behind "Drivers License" in an interview where she said, "I was driving around my neighborhood, actually listening to really sad songs and crying in the car, and I got home and I was like, 'Maybe I'll write a song about this — crying in the car…so I just sat down at my piano and plucked out some chords that I liked and it kind of happened that way."
After the Disney star revealed the inspiration behind "Driver's License", some fans weren't pleased. Many fans believed that "Driver's License" was inspired by a past relationship because in the trending song, Rodrigo mentioned a blonde girl who was rumored to be Sabrina Carpenter who is now alleged to be with Olivia's former boyfriend Joshua Bassett.
Olivia addressed her fans by saying "I completely understand why people are curious about the specifics of the song but, to me, who and what the song is about is not important… People are resonating with the song because it's so honest, raw, and emotional."
Although there was so much drama on whether "Driver's License" was inspired by Rodrigo's last correspondence with her former admirer or not, many people can certainly say that Rodrigo's "Driver's License " was mesmerizing.
Leave a Comment
About the Contributor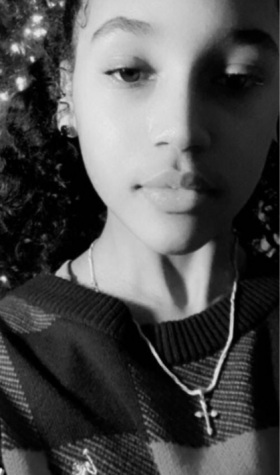 Mittal Dave, Newspaper Editor
 Mittal Dave is a twelve-year-old eighth-grade student at Colonia Middle School. She loves literature, singing, acting, dancing, playing the piano, and...