Joe Biden's 100 Day Vaccine Plan Spills Over The Nation, Raising Concern and Skeptical Woes
The 46th president of the United States, Joe Biden, has proposed a 100 day vaccine plan for his first 100 days in office. Some expect that this plan definitely won't work, and are skeptical of the process. The process is significant and bold, so here's what you should know and what to expect.
The base of Biden's plan is this: 100 million doses of the Covid-19 vaccine within his first 100 days in office, with vaccines coming to independent chain pharmacies in early February. His plan also calls the hiring of 100,000 health workers to do jobs such as vaccine outreach. The incoming administration has said that they will try to release vaccine doses as soon as they are available, without holding back.
Joe Biden also plans to encourage states to start vaccinating people ages 65 and older, essential workers, teachers, and grocery store employees. Biden has also said that the vaccine will be free to all people, regardless of immigration status. "I know what I just described will not come cheaply, but failure to do so will cost us dearly," said Joe Biden in an article by "The Washington Post".
It's also important to remember that when taking the vaccine, people must take a second dose as well. The FDA started a two-dose schedule, Moderna's second dose of vaccine is given 28 days apart, and the Pfzier vaccine is given 21 days apart. The Biden Administration has ordered 200 million more doses of the vaccine, which 100 million from both Pfizer/Biotech and Moderna.
To start out his plan, Joe Biden's Administration wants to increase the delivery of doses to the states to 10 million, from 8.6 million. The second part of his plan is to guarantee the shipments to the states for three weeks. The third and last part of his plan is his purchase of the 200 million vaccines from Moderna and Pfizier.
Around 49,932,850 doses of the vaccine have already been administered, and this is a milestone considering this is double the amount of total Covid cases. The government ensures that they will have enough to inoculate all of the American public with both doses that are needed hopefully by the end of the summer. As a bonus, Biden proposes a $20 billion national vaccination program. "We've been making steady progress over the past few weeks: getting more vaccine supply, getting more vaccinators on the ground and creating more places to get vaccinated," said Jefferey Zients, a White House coronavirus coordinator.
It's hard to say how Biden's plan will be playing out, however the plan has been going slower than everyone has expected. However, you can help by getting vaccinated. Some pharmacies that are getting the vaccine include CVS, Walgreens, Walmart, Rite Aid, Kroger, Publix, Meijer, Costco, Jewel-Osco and Safeway.
Leave a Comment
About the Contributor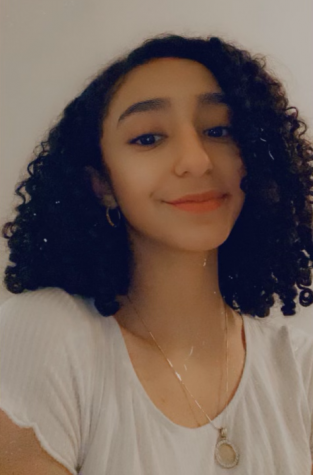 Nancy Gad, Newspaper Editor
 Nancy Gad is an 8th grader at CMS, who is a student and journalist for Mrs. Skiba's unique class/club. She enjoys basketball, softball, tennis, and...