CMS Recognizes Students with Goody Bags & Golden Tickets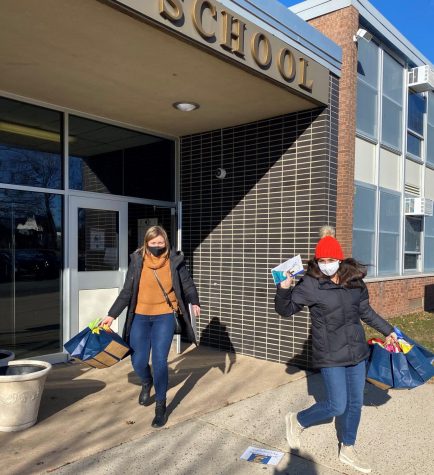 Friday, January 29, 2021 was named an asynchronous day for all students and faculty of Colonia Middle School. Why might you ask? The answer is simple, to celebrate students successfully completing the first semester of this unprecedented school year.
Since the beginning of the 2020-2021 school year, most classes have been delivered in the remote setting with the exception of a few weeks in October where we were able to have hybrid classes. The pandemic has made this a challenging year to say the least.
Mrs. Lagunovich, principal of the school told The Patriot Post, "We wanted to recognize the hard work our students have dedicated to their studies the first half of the school year. We also wanted to have some interaction with our students."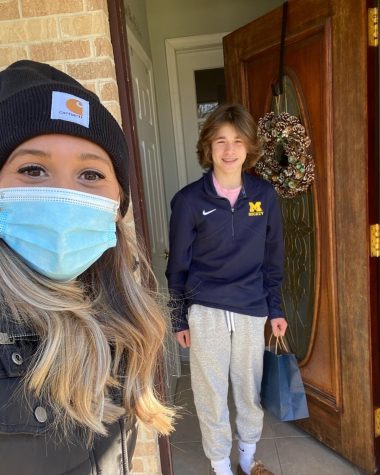 Each teacher delivered 8-10 goody bags to their first block students between the hours of 10 A.M. and 1 P.M., with many lucky students receiving the coveted "Golden Tickets" for surprise prizes throughout the day. According to Mrs. Lagunovich, there were about 20 prizes given away, from spirit wear to various gift cards like Dunkin', pizza and even a trampoline park!
The students seem to really enjoy the day with one student saying, "I loved having an asynchronous day and liked getting presents from my teachers."
It was a great day for the faculty too, as Mrs. Lagunovich added, "Every teacher was really excited to see their students and have an in person conversation."
Hopefully, events like this are a prediction for the future as we hopefully head back to hybrid learning on March 1st.
Mrs. Lagunovich finished by saying, "We are really looking forward to students being in the building and having the opportunity to get to know them better and ensure they are meeting with success."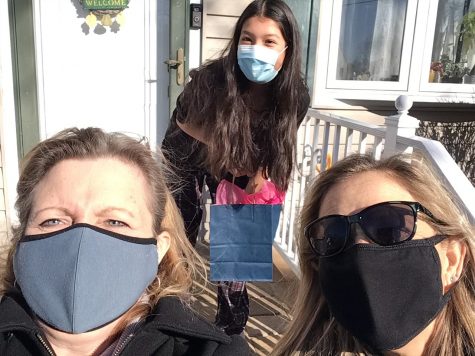 Leave a Comment