Genshin Impact's Sudden Surge of Popularity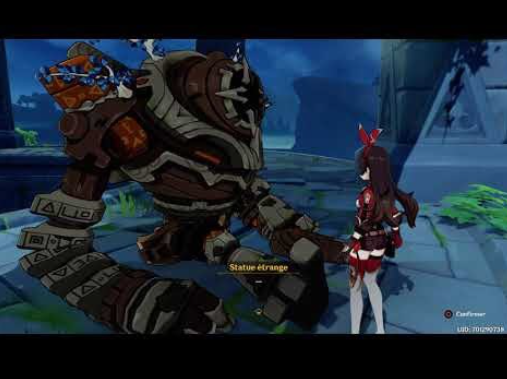 Genshin Impact is a new video game recently released that is known for its comedic lines and overall adventuring experience. Genshin Impact is an open-world game and has a wide variety of adventures, ideas, quests, and gameplay.
The game adapts a Japanese art style and reminds fans of a game from the past, "The Legend of Zelda:Breath of the Wild". The game was released on September,28th, 2020 with over 17 million downloads. The company has made similar games before which also did well.
In this game you are given the option to pick a starting character, the sister, or the brother. When the game starts you are fighting one of 7 gods with your sibling and your sibling gets imprisoned by the god while you get sent to another world where you complete quests,get better gear and continue looking for the god that took your sibling. All the while you are protecting the city of Monstadt and other places that need you.
Genshin Impact is available on all platforms allowing you to play with all your friends. Oh and did I forget to mention the best part of the game that attracted its large crowd is….it's FREE!!
The game has elemental mechanics and a wide variety of weapons. Spears,heavy swords,light swords,bows, and other items are all present.
When we asked a player of the game what he thought about it he said, "The game is pretty good,having lots of fun with all the game elements and mechanics".
When another was asked "I like the whole combat aspects of the game and that there are cool abilities to use, every character is unique with their own backstory" when asked what he doesn't like he said "the sheer amount of work you have to do to progress in the story."
This may not be that desirable to some people, but for most, they need something to keep them occupied. The Genshin Impact community has definitely increased over time and will continue to expand more and more. This game has done surprisingly well since release.
About the Writer
Joel Gonzalez, Newspaper Staff
Joel likes to spend time with family and friends, and his favorite football team is the sea hawks. He has 2 siblings and he loves animals,he has numerous...