Review of New Halloween Movie "Hubie Halloween"
On October 7th, the new Halloween comedy, "Hubie Halloween" directed by Steven Brill, came out on Netflix. Starring Adam Sandler as Hubie, he plays a friendly man that everyone else in the town of Salem seems to hate and they constantly pull pranks on him, mostly during Halloween.
Every Halloween, Hubie dedicates his day to protecting the town despite of their cruel pranks towards Hubie, he says,
"I'm gonna do what I do every October 31st, Make sure every citizen in this town is safe and protected."
While Hubie is making sure everyone is safe during Halloween, he decides to confess his love to life-long crush, Violet Valentine and she confesses her feelings back to him. Meanwhile, his mother is busy tying up the people that hurt Hubie the most and almost sets them on fire but Hubie gets there in time and decides to save them.
After he saves everyone, the movie ends with Hubie with Violet Valentine and all of her foster kids and he becomes mayor and is loved and respected by everyone.
This movie contained many of your favorite actors such as Noah Schnapp, Karan Brar, China Anne McClain, Kevin James, Shaquille O'Neal, Peyton List, and many more.
Originally a young actor, Cameron Boyce was given a role in the movie, but unfortunately died days before filming started so his best friend, Karan Brar was asked to take his place for the role.
At the end of "Hubie Halloween," there was a tribute to Cameron Boyce, who many people in the movie knew personally and were in movies/shows with.
With Halloween around the corner, this is a great movie to watch with friends and family.
Leave a Comment
About the Contributors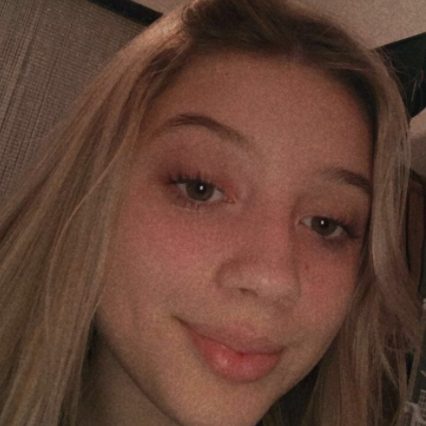 Isabella Padilla, Newspaper Staff
Isabella Padilla is an eighth grade student at Colonia Middle School. She is thirteen years old and enjoys listening to music, bike riding, and watching...