"Enola Holmes" Movie Review
The new Netflix movie, "Enola Holmes" directed by Henry Bradbeer, tells about the story of a teenage girl who's in search of her missing mom while trying to outsmart her brothers, Sherlock and Mycroft as well as helping a lord in distress.
"Stranger Things" actress, Millie Bobby Brown stars in this entertaining film with Henry Cavill, Sam Claflin, and Louis Patridge by her side. This movie has positive messages about equality and being independent while also being light-hearted and charming with adventures and twists.
"The film's value comes from a deeper investigation of power, familial bonds, and the risks of changing a world determined to stay the same," a New York Times critic said.
Enola Holmes is a great role model for teenage girls. She displays such courage and integrity on screen. Her name backward spells "Alone" meaning she has not only been taught that she doesn't need anyone's company since she has herself, but it's also about finding her freedom and purpose.
"Millie Bobby Brown's performance is so delightful that I do hope Netflix makes more of these," a Vulture critic stated. So, grab your family and friends, cook up some popcorn, and watch this brilliant movie!
Leave a Comment
About the Contributor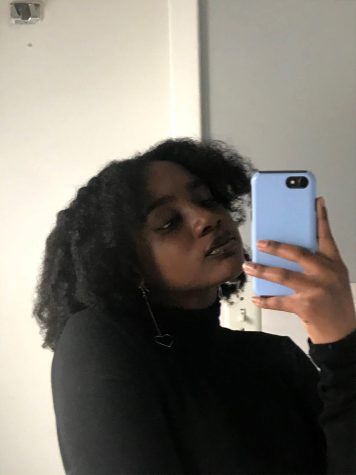 Gabryelle Chouloute, Newspaper Editor

Gabryelle Chouloute is a Haitian-American 14-year-old girl at Colonia Middle School. She usually spends her free time dancing, baking, or watching...