Ariana Grande Announces New Album
Throughout the last few months, Ariana Grande has continuously showered her fans with surprises. After dropping her single, "Positions" on October 23, she announced that the full album with the same title will be released next week, on all music-streaming platforms.
How do we know? Grande has given many hints, the first glimpse being in an Instagram post of hers on September 14. She shared a snippet of overlapping voices harmonizing:
Nobody thought much of it until October 14, when the "Stuck with U" singer shocked everyone with this tweet: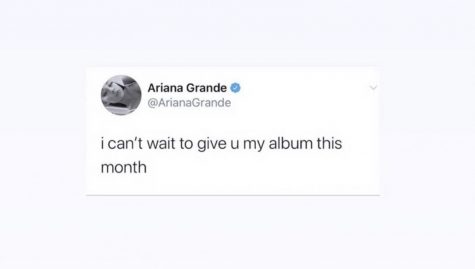 But it didn't stop there. Grande posted a slow-motion video of her typing "positions" on October 17, the same day that her website's homepage had two countdowns, with the word "POSITIONS" above. The first countdown ended on October 23, the release date of her single, and the second one ending on October 30. This led fans to suspense and excitement and people were assuming these events had to do with her tweet and a possible album.
Take a look: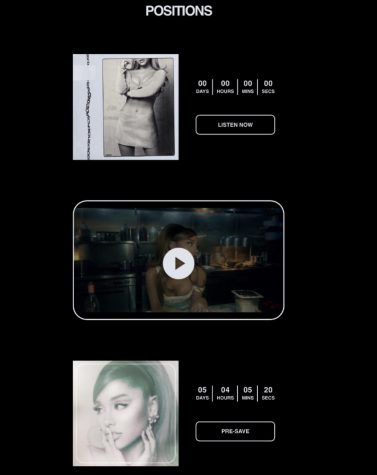 The former Nickelodeon star posted a video with the same music as her September 14th post on October 22. Although this time, the video was a picture of her single's cover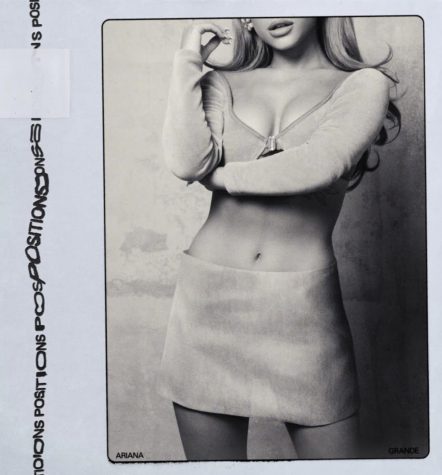 October 23 was a very exciting day for Arianators, because their predictions were correct! Ariana Grande's single, "Positions" was released on all music-streaming platforms, as well as the music video, in which she envisions herself as a president in the White House!
Now, all we are waiting for is her album! Grande posted the tracklist to be released in an Instagram post on October 24. With a list of 14 songs, she has collabed with Doja Cat, The Weeknd, and Ty Dolla $ign. Some songs included are 34+35, nasty, and obvious.
Check it out: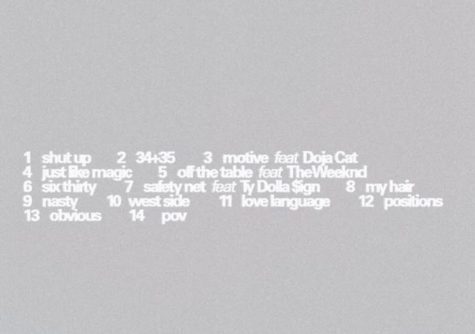 One last question: What does the album cover look like? Next to the countdown for Grande's single, there's the cover (also seen at top,) but next to the album's countdown, there's this picture: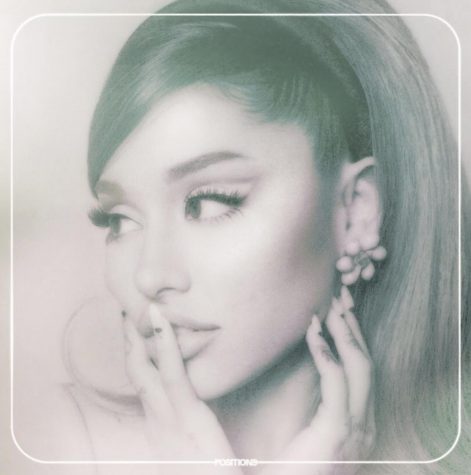 That's all we know.. for now! But while we wait, make sure to stream "Positions" !!
Leave a Comment
About the Contributors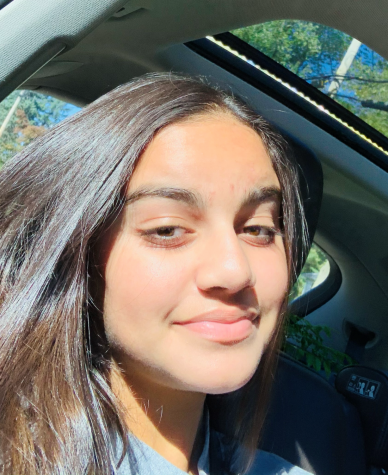 Kena Patel, Newspaper Editor
Kena Patel is an 8th grader at CMS. She is easy-going, adventurous, and caring. Kena loves dogs, singing, traveling, and watching movies. She also loves...