Apple's newest phone- iPhone 12
Apple has released a new and improved iPhone. This iPhone 12 is imaged with all the high tech features that are necessary in the technological world we are living in currently. Now that consumers recognize all these great advancements that were launched with the iPhone 12, there is a big demand in the product.
The iPhone 12 comes in multiple variations. There is the original iPhone 12, iPhone 12 Pro, iPhone 12 Pro Max, and the iPhone 12 Mini. The phones come in many colors including, white, red, black, dark blue, mint green, pacific blue, and graphite. The iPhone 12 Pro and 12 Pro Max also come in gold or silver.
One of the new features of the phone is that the glass front is made of ceramic shield that is infused with nano-ceramic crystals and offers 4 times better drop performance. The back continues to be made of glass which sandwiches an aerospace grade aluminum enclosure.
In addition, depending on the model, the number of back cameras vary from 2-4 cameras. '"All four cameras on the phone can do night mode now, which is very nice to have, but it is most useful on the front camera for night mode selfies,'" stated Nilay Patel from The Verge.
Furthermore, all iPhone 12's can charge wirelessly. Apple has released a phone case that can connect to a Magsafe charger, which works similarly to an Apple Watch charger. There is a circle magnet inside the special phone case. Like the Apple Watch charger, the phone and MagSafe charger would connect magnetically.
The iPhone 12 and 12 Pro were up for preorder on Friday, October 16. The iPhone 12 and iPhone 12 Pro launched on Friday, October 23. The iPhone 12 Pro Max and the iPhone 12 Mini will be available for preorder on November 6, and launch on November 13.
The Preorders for the iPhone 12 and 12 Pro have more than doubled the number of preorders for the iPhone 11. It is said that Apple has sold between 1.7 million to 2 million iPhones in the first 24 hours of pre order availability.
Pricing for the iPhone 12 starts at $799. For the iPhone 12 Pro it starts at $999, iPhone 12 Pro Max starts at $1,099, and the iPhone 12 Mini starts at $699. Although the phones are pricey, they are able to handle the demands of the twenty-first century technology.
Most iPhone 12 reviews have been favorable. Patrick Holland from CNET said, "The iPhone 12 and 12 Pro are here and mark the beginning of a new generation of iPhone." With all the specifications outlined above, no wonder the iPhone 12 is in such great demand.
Leave a Comment
About the Contributor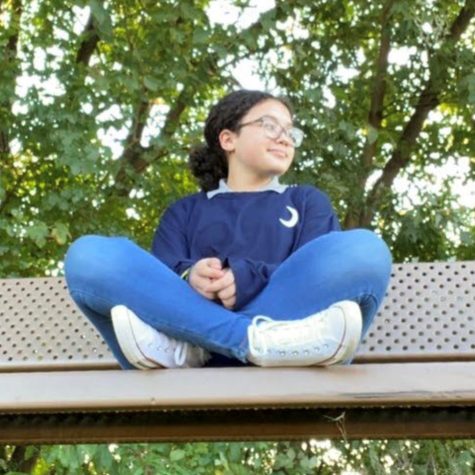 Natalia Orellana, Newspaper Staff
Natalia Orellana is an 8th grade student at CMS and a journalist for the Patriot Post. She enjoys watching Netflix and drinking iced coffee. Her hobbies...