Fashion at the 2022 Grammys
The 2022 Grammy's was definitely crazy this year. From the mess of the Oscars to this, it definitely makes for an unforgettable year.
There was lots of drama, lots of scandal, lots of upset fans after their favorite celebrities didn't win. The fashion choices were questionable. 
Let's start with the ugliest looks of this year in my opinion. Trust me a lot of them were awful!  For one, Justin and Hailey Bieber,  as for Justin's outfit, it looks like he took a trip took a trip to Shaquille O'Neal's closet and borrowed one of his suits. The pink beanie is honestly kind of random since his outfit was "formal" and the beanie, more casual. The shoes were also quite odd. Overall Justin looked like a little boy in his father's suit. I understand it can be hard for men to dress creatively at events like this, but this isn't the way to do it. I'd rate it like a 2/10 for effort, but that's just me being generous.
Moving on to Hailey, I have no words. I remember when I was younger, I would wrap a blanket around me and pretend it was a fancy dress. Well, that's exactly what she looked like. There was not an ounce of creativity in that dress. 1/10, once again me being generous.
Next the ugliest outfits of this year's Grammys had to definitely be Tayla Parx. There was just so much going on with her outfit and yet not a single thing about it was good. Perhaps she misread her Grammy invitation and thought it was a costume party. Because that's exactly what her outfit looked like. A literal costume! It was this random shade of green with a bunch of spikes paired with some yellow boots with green spikes. She kind of looked like a giant covid germ. I will say that her hair was kind of cool and pretty creative. Everything else was not so cool: 1/10.
Next was Japanese Breakfast band member, Michelle Zauner. Her outfit was just atrocious. She honestly also looked like she wore a costume.  Instead of being dressed as a giant germ, she dressed as a bag of potato chips. Sometimes I seriously wondered whether some of these celebrity designers hate the celebrity they're dressing. I'd rate the outfit a 3/10 because everything else looked pretty cute.
I could go on all day about a bunch of people's grotesque outfits, but I won't do so. I'll make some quick mentions of some other awfully dressed celebrities instead of going in depth: Billie Eillish, Yola,and Cheri Moon.
Now let's  talk about some of the good outfits from this year's Grammys. Starting with one of my personal favorites, Lady Gaga. This dress was just so pretty. It was an elaborate black, body-con dress that has a white train of  fabric that follows. It's just wonderful and she looks wonderful as well. I would give this a solid 10/10. It was beautiful.
Following Lady Gaga, I'd say SZA. She looked beautiful in this outfit. It's another body-con dress this time in a nude color with flowers going down the middle of her dress. Just lovely, I rate it  a 9/10.
SZA looked good, but you know who else did? Halsey! She looked so good at these Grammys. She looked a bit like Lady Dimitrescu, which had me wondering if she was inspired off of her. I loved the tipped black hat and I personally think that it pulled the whole look together. Either way, she looked stunning and I'd rate it a 9/10.
The final look I chose was Snoh Aalegra. She looked so pretty in this dress. She seemed to be dressed in Atelier Versace, and it looked just great. The only thing I would complain about on this outfit, was the random neon green French tip nails, but at the same time, it wasn't a huge deal and it didn't ruin the outfit. Overall, I'd say 8.5/10.
Some other honorable mentions would be Taylor Swift, Doja Cat (minus the hair), and Rachel Zegler.
So yeah, the Grammys this year's fashions were definitely wild, along with some of the fashion choices. Some were just divine and some were not. I can't wait to see what next year brings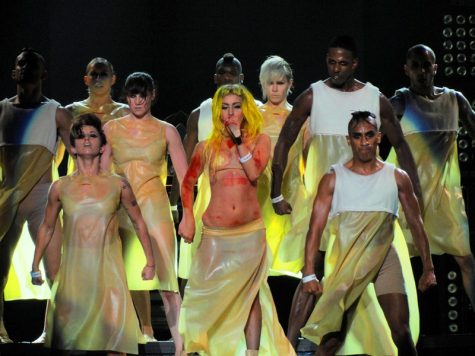 !