An Inside Scoop On CMS Sports Teams
Sports are finally back as we return to school! The journalism class was fortunate enough to be able to interview our coaches and learn the inside scoop on the teams. 
A meeting with Ms. McDermid, Mr. McLaughlin, Mrs. Glussky, and Mr. Azzarello, coaches of the Colonia Middle School sports teams confirmed the hardship of practices running to as late as 6, keeping grades up, and practices being cancelled. 
Being fortunate enough to get sports back in school, players are still finding a happy medium between school and sports. Practices running late can make it difficult for students to complete homework and other assignments. 
When asked how hard it is to keep up with all the work, baseball player, J.P. May responded with, "It depends how much homework you get. If you get a lot it's a little difficult because you end at six."
Players must maintain grades above a C. Anything lower can result in being kicked off the team if not raised. The coaches regularly check to make sure grades are staying up.
The baseball team also has a "player of the game" each game. The player who the coaches thought performed the best is awarded it.
 J.P said that they, "… don't get competitive with each other. We play normally."
 The players have many practices, and try to stay motivated Arabella, a player on the softball team, said, " It's the people on the team, we all motivate each other."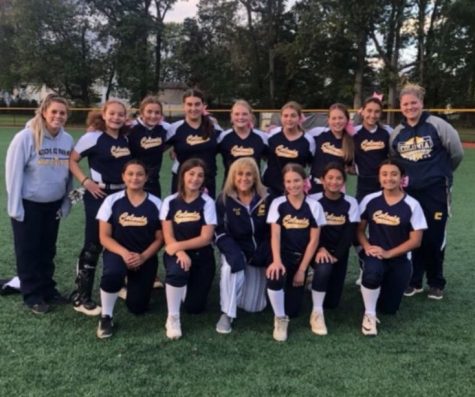 Both the softball and baseball teams are district champions this season, so huge congratulations to them!