Celebrating the CMS Class of 2021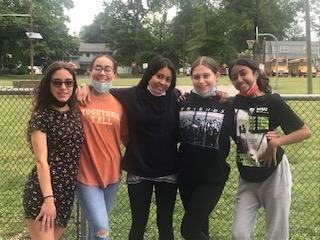 As our school year comes to a close, we here at "The Patriot Post" want to wish our 8th grade Class of 2021 Congratulations on a job well done.  The last few years have been interesting to say the least, but you all came through it like champs and are now ready to face your next adventure.  Let's face it, if you managed to graduate middle school after a pandemic, you can do anything!!  We here at CMS have great faith in all of you and can't wait to see what the future holds for each and every one of you!
In celebration of this year's graduating class, our 8th grade reporters scoured our prestigious Class of 2021 for answers to some important questions.
Here are some of our favorite answers:
What was your favorite CMS moment?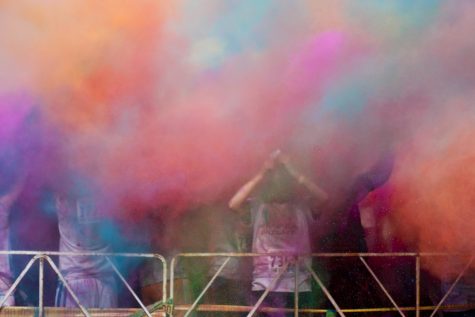 "My favorite CMS moment was the color run!" – Nicholas Paini
"My favorite moment was in the cafeteria room. That's where I met my best friend and new friends!" – Daniella Albuquerque
"My favorite moment was going to Six Flags for Chorus in the Spring of 2019." – Kayla Borgonsoli
"My favorite CMS moment is when the whole school did the walk-a-thon." – Daniel Kinahan
"7th grade, Ms. Tyrell's class because she gave us a pizza party because we had no late assignments!" – Sydney Dowling
"The color run we had in the sixth grade. I went with a bunch of my friends and we had a blast!" – Noelle Kot
"Honestly my favorite moment was when we wee in school and watched "Toy Story 3″ and PBSIS in 6th grade." – Victoia Stepien
"My favorite moment was Mr. Santos' performance at the Lip Sync Battle in 6th grade." – Nia Lomjaria
"I think my favorite moment has to be the field day from 6th grade!" – Diya Thakkar
What are you most excited about for high school?
"I can't wait for the new environment!" – Amber Fricovsky
"I'm excited for basketball, baseball, and football in high school!" – Bryan Anderson
"I'm excited for meeting new people!" – Madison Ebner
"I'm most excited about meeting new people and making new friends. Kinda scared about high school but it's okay." – Gabriella Sperduto
"I think I'm mostly excited to begin my journey to the future and to be in school physically again!" – Mia Cardenas
"I am excited about starting off in a brand new building and starting over." – Declan O'Rourke
"I am excited to learn to start driving!" – Roxanne Ratuszniak
What will you miss most about CMS?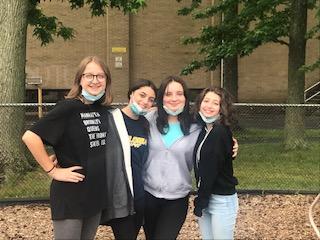 "I will miss not being able to see my favorite teachers!" – Lucas Cobos
"I will miss all my fun teachers and memories that I cherished here and all the fun activities that were held at CMS." – Melonika Raj
"What I'm going to miss the most is gym class because it's always fun and we play tons of different activities in it. The most fun was probably basketball against everybody!" – Shivam Patel
"I will miss seeing people due to friends going to different schools." – Roxanne Ratuszniak
What Advice would you give to the 7th graders coming into the 8th grade?
"Don't think negative cause as soon as you think negative, everything will fall apart. If you think positive, you'll have the best time of your life!" – Logan Goncalves
"Make your teachers your best friends because it will help. Don't be mean to them." – Beyonce Landa
"Make sure you do your work because it counts for your classes next year!" – Roxanne Ratuszniak
"Procrastination will be the end of you and your grades!" – Kayla Borgonsoli
"Don't care about what other people say, follow your heart!" – Suriya Gomes
"Do your homework!" – Luke Nacca
"Don't think that middle school doesn't matter, because it does!" – Bryan Anderson
"My advice is to enjoy every single day of 8th grade! Soon you'll realize how fast time flies!" – Daniella Albuquerque
"Prioritize your work. It's the last yea of middle school, end it with good grades!" – Lucas Cobos
"Just enjoy it…it's going to be your last year in middle school until a completely different school and a whole new start. Just have fun, enjoy it as much as you can with your friends and do everything you want to before the year ends. Try to keep good grades, of course!" – Rachael Sullivan
Best of Luck CMS Class of 2021!  You will be missed!