The NJHS Induction at CMS
Tuesday, May 11, 2021, Colonia Middle School held the NJHS Induction Ceremony. This ceremony was for the 7th and 8th graders here at CMS who took time to help out the community, keep their grades up, and to join the NJHS. Due to COVID-19, there was no ceremony last year so everyone got officially inducted this year.
This year there were 90 inductees, two times more than any ceremony ever at Colonia Middle School. Everyone who got inducted received a certificate and signed their name in the NJHS book. 8th graders received a blue and gold cord (which should be worn at their graduation), and 7th graders only got a certificate since they won't graduate until next year.
Ever since COVID-19 happened, we've been making baby steps to try to get normal activities as normal as possible. Luckily enough we were allowed to hold the ceremony outside on the softball field, which parents were allowed to attend since it was outside; two people for each student. I asked someone who was supposed to be inducted last year but wasn't due to COVID, and a 7th grader that was inducted this year. The 8th grader said, "I was a little upset that I didn't get inducted last year since we didn't have a true ceremony, but when I heard we were going to be officially inducted I was amazed since just a year ago we were out of school and doing things like this on zoom."
The newly inducted 7th grader said,"It was hard to complete the requirements for the application due to covid but I have other activities that I do outside of school so it wasn't impossible, but I did it."
As most of you know, you need good grades for Honor Society, but it's way more than that. There are five standards which include service, leadership, scholarship, citizenship, and character. Teachers teach the students how to be a good and responsible leader, as well as be an active citizen for your community. Service is what you do to help out your community, for example: park cleanup or food drive. Character is your personality traits that make you who you are. All of these five standards are expected from students to be inducted.
Lately we have been working on a shoe drive as a group, to help out people that can't afford nice shoes, or any at all. Our goal is to reach 2,500 pairs of new or lightly new shoes to donate to funds2orgs.com. So far we have collected 538 pairs of shoes and more to receive later on! Anyone is allowed to participate in this fundraiser. All you have to do is find new or lightly used shoes that you might not wear anymore or grew out of, tie the laces or put a rubber band on it and deliver them in a plastic bag to Ms.Semsel. If you don't have time during school then you can drop it off after school hours to the front office by June 15. This is a great opportunity to make room in your house, help us reach our goal, and help others in need of shoes.
Leave a Comment
About the Contributor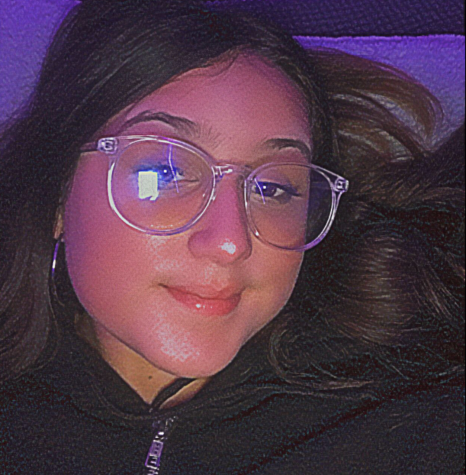 Melinda Misdom, Newspaper Staff
 I am a 13 year old 8th grader at Colonia Middle School. I love to go bike riding, talk to and hang out with friends and family, sleep, listen to music,...