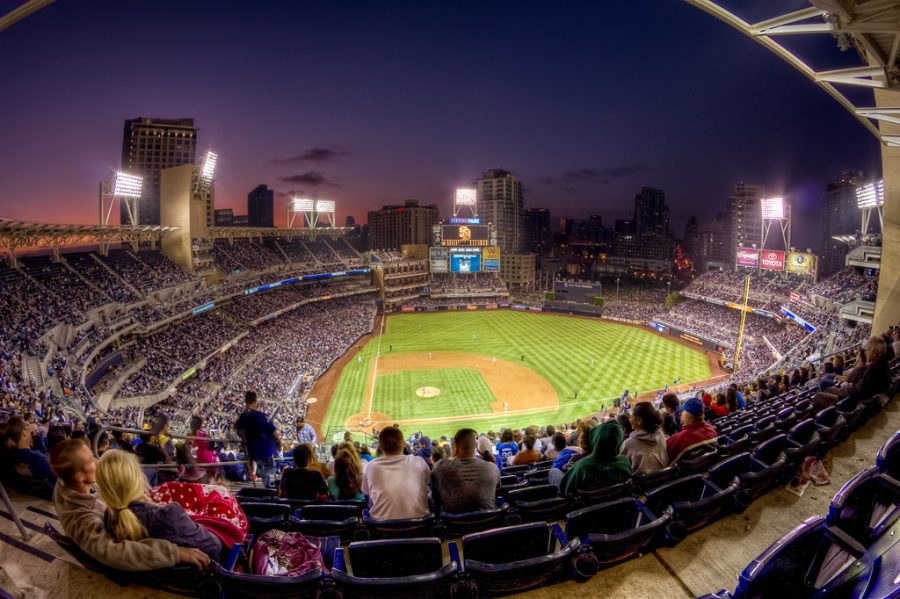 Flickr.com
Are you ready to get back in the stands? In the past year, being inside an MLB stadium or any sports stadium to watch a game has been very rare. Due to the Coronavirus pandemic, most sporting events did not have any fans and if they did, there were very few.
During the 2020 MLB season, there were no fans at any ballpark. There were no fans until the playoffs, but not many attended. The 2021 MLB season is a different story, though.
At the start of the 2021 season, every single MLB team had fans attending games in person, all at different capacities though, due to state and local guidelines. As COVID-19 restrictions continue to ease all around the country, we are seeing more and more fans in the ballpark.
19 of the 30 MLB teams are allowing 10,000 or more people into their games, and 7 of those teams allow over 20,000 fans into their ballpark. Amazingly, the Atlanta Braves and the Texas Rangers are allowing full capacity into their home games currently, and 18 more teams have dates set up for when they can have fans in their stadium at 100% capacity.
Fully vaccinated game attendees do not have to wear a mask, while not vaccinated people must wear a mask. As another precaution, almost all MLB concessions are attempting to go cashless to not spread paper bills and coins from person to person.
MLB commissioner Rob Manfred stated, "I hope by midsummer that we have ballparks that are unrestricted and we have full fan access."
This seems very reasonable with how teams' fan capacity is currently trending in a positive direction.
The 2021 MLB season will be very financially helpful to all MLB ball clubs, with fans coming back. Now with tickets being bought along with concessions, this is bringing in a lot of money to the teams that struggled making money last year due to the pandemic.
Commissioner Manfred also stated "I see this season as a huge opportunity for baseball. We're an outdoor sport. I think it's safe or safer to go to outdoor activities. Everybody seems to agree on that. And I think that there's pent-up demand for entertainment products, and we're going to do everything we possibly can to take the best opportunity to take advantage of that."
Manfred seems very confident in being able to go watch a game safely, and the league is going to take advantage of the demand for entertainment products.
Thanks to the return of fans, this is going to be one loud and exciting MLB season.
Below is a list of all the MLB teams and the current capacity they are allowing into games and when they plan to go back to 100% capacity.
Team Current Capacity Percentage Date for 100%
Los Angeles Angels 33% June 17
Houston Astros More than 50% May 25
Oakland Athletics 20% TBD
Toronto Blue Jays 23% TBD
Atlanta Braves 100% Present
Milwaukee Brewers 50% June 25
St. Louis Cardinals 64% June 14
Chicago Cubs 20% TBD
Arizona Diamondbacks 100% May 25
Los Angeles Dodgers 33% June 15
San Francisco Giants 50% TBD
Cleveland Indians 40% July 2
Seattle Mariners 18.9% TBD
Miami Marlins 25% July 5
New York Mets 20% TBD
Washington Nationals 36% June 10
Baltimore Orioles 25% June 1
San Diego Padres 33% June 17
Philadelphia Phillies 37% June 12
Pittsburgh Pirates 25% July 1
Texas Rangers 100% Present
Tampa Bay Rays 36% TBD
Boston Red Sox 25% May 29
Cincinnati Reds 40% June 2
Colorado Rockies 42.6% TBD
Kansas City Royals 45% May 31
Detroit Tigers 20% June 1
Minnesota Twins 60% July 5
Chicago White Sox 20% TBD
New York Yankees 20% TBD