Women in Ice Hockey
Did you know women's ice hockey is among the fastest growing youth sports in the United States? The first all women's ice hockey team started in Barrie, Ontario in 1889 and soon came over to the USA from Canada at the end of the nineteenth century.
USA Hockey is a foundation for the sport of ice hockey in which women's ice hockey was founded in 1970. Today, every girl or woman must register with USA Hockey in order to play ice hockey. In 1997-1998 ice hockey came to colleges when the American Women's College Hockey Alliance (AWHCA) was started. The AWCHA started women's college varsity ice hockey teams and promoted them to the all NCAA levels. Today there are over 112 colleges in the USA that have a women's ice hockey team.
The National Women's Hockey League (NWHL) was started in 2015 with four teams and has since grown to six teams. They are the Boston Pride, Buffalo Beauts, Connecticut Whales, Metropolitan Riveters, Minnesota Whitecaps and the Toronto Six. This league is the first women's professional ice hockey league to pay its players. NWHL is the female version of the National Hockey League (NHL) for males. USA Hockey estimates as of today 79,355 women are registered to play and this number keeps growing every year. Over the past 10 years, girls and women's hockey participation has grown by 34%.
USA women's hockey has had 6 Olympic appearances since 1998. They won gold medals in 1998 and 2018, silver medals in 2002, 2010 and 2014 and a bronze medal in 2006. The Professional Women's Hockey Players Association (PWHPA) is a nonprofit organization started to advocate and promote professional women's ice hockey. It was started on May 20, 2019 in Tempe, Arizona.
One of the best women's hockey players on the planet is Kendall Coyne Schofield, she became the first woman to compete in the NHL All Star Skills Competition, completing the Fastest Lap event in 14.34 seconds. Kendall is also the Team USA captain and one of the most powerful women in hockey today. Kendall had a major force in establishing the PWPHA and is the president of its players board.
So as you can see women's ice hockey has come a long way since 1920 and will just continue to grow every year.
Leave a Comment
About the Contributor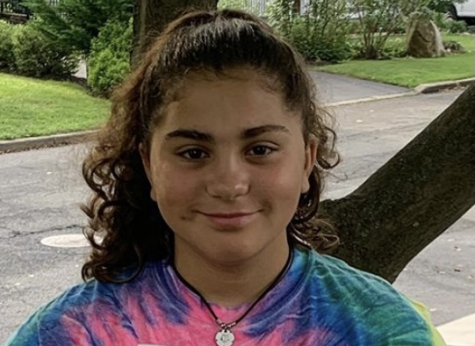 Mia Rodrigues, Newspaper Staff
Mia Rodrigues is a thirteen year old Colonia Middle School student.  She also loves listening to music, watching tv and spending time with her family....