100 Day Vaccine Plan – Update
The 46th president of the United States, Joe Biden, was inaugurated on January 20th and his 100th day in office is April 30th. Joe Biden proposed a 100-day vaccine plan for his first 100 days in office, and on day 58 this goal was met despite skeptical critics. Biden has promised 200 million vaccines after reaching his original goal, and not only that, Joe Biden has even reached his revised goal.
Joe Biden's plan promised to have 100 million people vaccinated within his first 100 days. This plan worked, not only were 100 million vaccines reached, but 200 million were and within his 100 days. Biden met his 200 million goal on his 92nd day in office.
The average amount of vaccines that have been administered per day has been around 2.5 million, sometimes even more. In total, 66,203,123 Americans have been fully vaccinated, which means around 20 percent, but 215 million doses of the vaccine have been given/used.
To understand the process of vaccination more thoroughly, I interviewed Mr. Shanker, who is now fully vaccinated. Mr. Shanker got the Pfizer vaccine with his two doses and got it at the Edison Expo Center.
Mr. Shanker says that both times he got the vaccine, the whole process including the wait was under an hour. There were also hundreds of people in line, so this most likely contributed to the speed of the vaccination distribution, more people are feeling more compelled to get the vaccine. "They were definitely efficient there, I was impressed", Mr. Shanker said.
He also says that after his second dose, he felt absolutely nothing, and could move around perfectly fine. A few weeks later, after Mr. Shanker gets his second dose, he says he felt fine until he went to bed. He recalls feeling aches, a headache, and chills. He then says he slept for maybe 4-5 hours after that and says he woke up feeling way better.
Mr. Shanker got the shot feeling like he could put others at ease, and said he wanted to get it from the get-go. "I got my celebrity pictures and autographs there, and it was now run by army personnel and doctors and nurses and other medical personnel, and it was really cool to see the difference in setting."
Leave a Comment
About the Contributor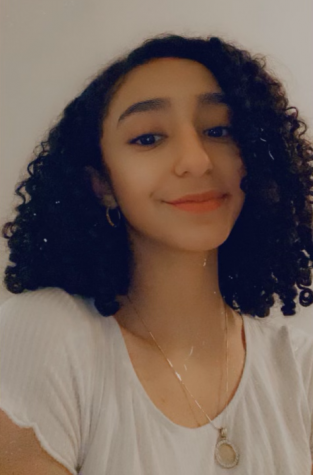 Nancy Gad, Newspaper Editor
 Nancy Gad is an 8th grader at CMS, who is a student and journalist for Mrs. Skiba's unique class/club. She enjoys basketball, softball, tennis, and...