"She Believes Cup" Follow-up
As some of you may know the US National Women's team played to win the 2021 "SheBelieves Cup." This took place from February 18th through the 24th at Exploria Stadium in Orlando, Florida. The four most elite teams internationally, the USA, Argentina, Brazil, and Canada, all competed against each other.
On February 18th, the USA played their 1st round of the SheBelieves Cup against Canada. Kicking off the Cup with a 1-0 victory and the goal coming from midfielder, Rose Lavelle in the 79th minute. Rose Lavelle scored off a deep freekick close to Canada's net. Overall the USA had a way better game with 7 more shots on net than Canada, 57% possession of the ball, and 356 completed passses. Canada only had 43% possession, and 288 passes completed. This victory put them in a better spot to win.
February 21st, the USA put together an entertaining performance to pull out a 2-0 victory against Brazil. A first early goal coming from Christen Press in the 11th minute. A late goal later came from Megan Rapinoe in the 88th minute. It was a pretty close battle with the USA only having 3 more shots on net than Brazil, 55% possession of the ball, and 475 completed passes. Brazil only had 45% possession, and 396 passes fully completed. This win also put the US Women's National team in a better position to take home their 4th SheBelieve Cup.
On February 24th, USA battled against Argentina to officially take home the SheBelieves Cup. A fantastic game played by the USA coming out with a 6-0 win. Megan Rapinoe scoring two goals in the 16th and the 26th minute, Carli Lloyd scoring a goal in the 35th minute, Kristie Mewis scoring in the 41st minute, Alexandra Morgan Carrasco scoring in the 84th minute, and Christen Press scoring the last and final goal in the 88th minute. USA had 11 shots on net, while Argentina had none, USA with 69% of possession and Argentina only having 31%, USA made a total of 547 completed passes and Argentina with only 266 passes.
USA was the first team ever to not allow a single goal during the SheBelieves Cup. Rose Lavelle was awarded the Visa SheBelieves Cup MVP award for her dynamic style that she played that was shown in all three games, and for scoring the game winner goal against Canada. Just like that the USA won their 4th SheBelieves Cup!
Leave a Comment
About the Contributor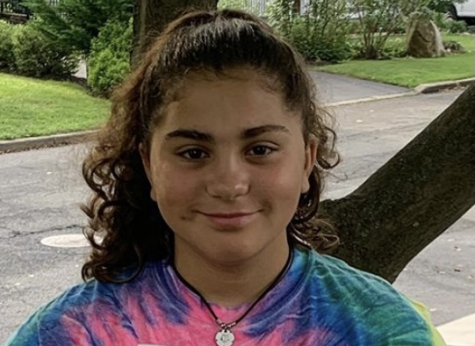 Mia Rodrigues, Newspaper Staff
Mia Rodrigues is a thirteen year old Colonia Middle School student.  She also loves listening to music, watching tv and spending time with her family....