Netflix – Ginny & Georgia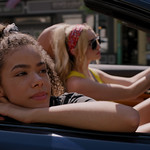 The new show on Netflix "Ginny and Georgia" is to die for! This phenomenal show aired on February 24th, is now number 5 on Top Trending Tv Shows on Netflix.
If you haven't watched it already, Ginny and Georgia is about Virginia (or as we like to call: Ginny) and her mother Georgia moving to a new town, hoping it's the last time they have to move. Georgia is a single mother with two children and each has a different dad. Ginny lives across the street from her new friend Maxine and her twin brother, Marcus. The show focuses a lot on Ginny and Georgia's mother-daughter relationship, lies made on both ends, secrets kept along the way, and a big mystery of who Georgia really is.
With Ginny is also her 9 year old brother, Austin. Austin's dad was locked up in prison and wasn't able to see him. He tried to contact him and believed that he was sending letters to his father, or so we thought. At his new school, Austin has a project to do and he decided to base his off the letter he had sent to his father and the ones his "father" wrote back. Austin was picked on for having his dad in jail. Yet his father died in a car crash… supposedly.
The former teen mom Georgia Miller, is not your typical mom. She ran away from her abusive family at 14 and got pregnant with Ginny at 15. Georgia is on and off with Ginny's dad named Zion. Knowing that she's a teen mom, and that her family wasn't the greatest, there's some secrets her children don't know about her. This includes how she made money to take care of Ginny, how Austin's dad actually dies, and her real name! It's not all sunshine and rainbows like assumed.
We get to hear people's perspectives of what they thought of the show. One fan said, " I think it was good. I liked how it showed the real problems about teenage life and how it's nothing near perfect." Another fan states, "I thought it was a good show. I liked how there are so many different relationships between characters and you can see so many different sides of the same characters."
The ratings on this show were all over the place. Most people that did give it a rating, rated it 5 stars. Though the second most rated number of stars is 1! But why? For some who aren't aware, there was a scene in the show where they mentioned Taylor Swift's love life drama. She wasn't so fond of the comment and decided to go on Twitter and post this (some words will be crossed out due to inappropriate word choice).
It has been announced that there will be a season two, though a release date wasn't given. With calculations, it's easy to assume that season two will be released around February of 2022. I definitely recommend this to anyone who is interested in mystery, reality, drama, and a little bit of romance. A little bit of spice and everything nice.
TW: show contains self harm, language, underage drinking.
Leave a Comment
About the Contributor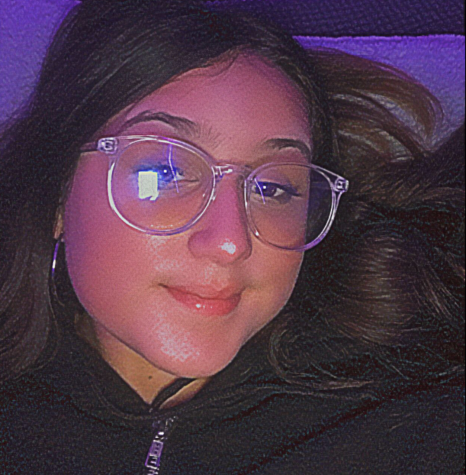 Melinda Misdom, Newspaper Staff
 I am a 13 year old 8th grader at Colonia Middle School. I love to go bike riding, talk to and hang out with friends and family, sleep, listen to music,...