Kim & Kayne Divorce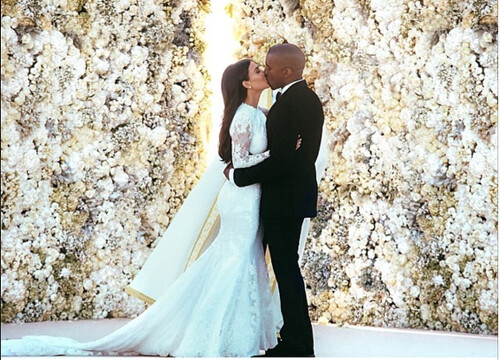 Hey dolls, we all know and love the Kardashian-Jenner family, especially their reality show called: "Keeping Up With the Kardashians." After 14 long, crazy, meaningful and dramatic years, they decided to say goodbye after their 20th season. "It's hard," Kris says as she wipes away tears. "It's just hard to think about the end." Kris confided in her friends Faye Resnick and Kyle Richards, about the last season.
Their first episode aired on October 14, 2007, ever since then everyone has been longing for the tea. All of them have grown and changed completely, look at Kylie Jenner. She once was a sixteen year old who really didn't feel comfortable in her own skin, and now she is a 23 year old multi-millionaire, with a daughter. She encourages people to do whatever they want if it makes them happy. Kourtney Kardashian is 41 years old, thriving with her "Poosh" line and living happily with her three kids. Khloe Kardashian is 36 years old with her only child, True, who she co-parents with her ex-Tristan Thompson, and we know that we are going to see more from her. Kendall Jenner is a 25 year old superstar with a promising career and last but not least Kim Kardashian West, or should I say Kim K.
As you can see by the title, Kim and Kanye West are divorced! I know, we all had hoped that their magical fairytale would last. Out of Kim's three marriages, this one has lasted the longest, 7 years. Their relationship started in April 2012, after Kim was in the process of divorcing her second husband Kris Humphrie, and went on a date with Kanye. They had always been good friends and both had feelings for one another. Barely a year later, October 21, 2013, on Kim's 31st birthday, Kanye proposed! It was a magical moment at the AT&T Stadium in San Francisco (gifted to Kanye by the owner of the San Francisco Giants), gathered with family, friends, a 50 piece orchestra that played both Lana Del Rey's "Young and Beautiful," and "Knock You Down," by Kanye West, Keri Hilson, and Ne-Yo. Kim happily accepted the proposal and seemed like the happiest woman alive!
Over the next six years, they brought into the world their four beautiful children; North West (oldest), Saint West (oldest of the boys), Chicago West, and Psalm West (the youngest). They bought an extraordinary $20 million mansion that then went up to $60 million after the renovations (I could sail the world with that much money!)
Sadly it was the last half of 2020 in which their relationship began to go rocky. As we all know, Kanye had started a campaign for running as president on July 4th and a couple weeks later a peculiar campaign event in South Carolina. At one point, Kanye had brought up a discussion about Kim and their decisions of their first born (North), which he should've kept private and not in the open. Kim was extremely upset with Kanye after he put all of this in the open, to the public eye, and to which one day her daughter would see. It wasn't long before Kanye went on Twitter and started to make snippy comments about the Kardashian/Jenner clan. On the second episode of the newest season, Kim had said that it was really frustrating that Kanye was posting stuff on social media, while he was in Wyoming.
Multiple sources told TMZ that they had knowledge that Kim was already done with Kanye after his multiple outbursts. Mostly everyone began to conclude that Kanye was having some issues and they were right, he opened up about his bipolar disorder. He doesn't even take the medication that's prescribed for him due to its messing up his creativity. Kim didn't want to file divorce right there and then since she felt it was way too harsh, when he was having a hard time.
Their relationship got so bad that they began to live apart, Kim in Calabasas with the kids and Kanye in Wyoming. The reason was that they both had different ideas about what was important to them, their differences in politics and lifestyles were most important, amongst others. Last year Kim had flown to Wyoming to try and repair their problems, but turned out into an emotional encounter.
They both grew apart, Kim is very set on becoming a lawyer and serious about her prison reform campaign. While Kanye is ranting about becoming the next president and saying other stuff. Kim is just over it! They filed for divorce on February 19,2021, and agreed on co-parenting for their kids. She told Vogue,"I think this year has been so challenging," Kim continued, "But I also think it was a huge cleanse and just a huge opportunity to really be grateful for the simple things."
What do you think about all of this? Are you sad that "Kimaye" is finally over or are you glad that they are going their separate ways? Catch you later dolls!
Leave a Comment
About the Contributor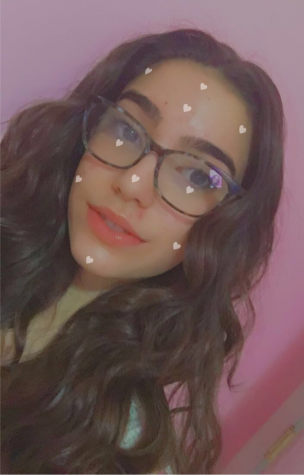 Daniella Albuquerque, Newspaper Staff
Daniella Albuquerque is a fourteen year old who attends CMS. She has lived in New Jersey her whole life and has never adventured out of the country. She...